Keen Utility San Jose 6″ Soft Toe Boots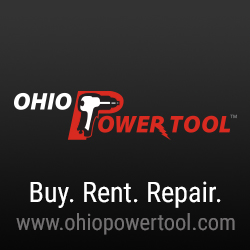 Keen Utility San Jose 6″ Soft Toe Boots Review
At almost 40, well ok, I am 40, shhhhh, my feet are more important to me than ever. Long, hard days on the job site do not need to be even harder with uncomfortable footwear. Gone are the days when I sacrifice comfort because of cost or style. You can not put a cost on comfort!
They call it work for a reason. Whether you're a remodeling contractor, landscaper, plumber, or electrician, KEEN Utility makes boots to support the hours of hard work you put in, day in and day out. The right boots can help keep you safe, keep you comfortable, and boost your mood as well as your productivity. But with so many work boots and shoes out there, how do you choose the right pair? The Keen Utility 6″ San Jose Waterproof Soft Toe Boots are the ones for me. Let's take a closer look!
What Size Boot Is Right for you
Workers in the remodeling business, including workers such as electricians, plumbers, and carpenters alike may opt for the lower-cut style boots because they are lighter and more flexible. The higher the cut. like an 8″ boot, the more the ankle is supported. Landscapers would benefit from these higher-cut boots.
These 6″ San Jose boots are perfect for me as a remodeling contractor. Wearing them for the past couple of weeks on the job site and I am really impressed. My attention was immediately drawn to the nice Cascade Brown color premium leather. The sides were nice and soft which lead me to believe that breaking them in would be very simple and I was not wrong. They were almost already broken in right out of the box.
San Jose | Comfort
Wearing budget-brand work boots, you will notice your body becoming increasingly sore. I'm on my feet 8-10 hours a day in all manner of positions. The San Jose boots are one of the most comfortable boots I've worn. Without a doubt, I have owned between 10 and 15 pairs of boots over the past five years and around 20 throughout my whole career. These boots provide excellent support, and despite working hard on the construction site for an entire 8-hour day, my feet are not at all weary. The air-infused KEEN Luftcell midsole performs well whether walking on asphalt driveways, concrete, tile, or wooden floors. Your feet will undoubtedly appreciate the weightless comfort these injected midsoles offer!
Keen's Wear and Tear
A pair of boots can become worn out quickly while working in construction. Since I've been wearing these boots for a few weeks, I haven't found any leather flaws. The material still appears to be of above-average quality, and all of the stitching appears to be intact.
Keen | Waterproof
Working in the water is not a task I do often. The majority of my work is indoors, but there are always "those times". While I did not stand in a puddle for an extended amount, I noticed that these San Jose boots kept my feet 100% dry in inclement weather or while washing equipment after a long work day.
Room For Improvement
It's difficult to find anything about these boots that could be improved. I would only like to see one thing updated. The top two eyelets should be replaced with grommets, in my opinion. One is that it takes longer to put them on since you have to untie every lace within the eyelet. Second, the quantity of lace you have to tie is lessened by the laces that extend all the way up.
Overall Thoughts
I have tested out several types of footwear as it relates to contracting. Keen Utility continues to be one of my top brands. Their attention to detail, styles, premium materials, and rich history in the footwear industry are what continue to be the reasons we stick with Keen. These boots, as well as their whole footwear lineup, are highly RECOMMENDED
How Much and Where to Purchase
The Keen Utility San Jose 6″ Waterproof Soft Toe Boots can be purchased for $185.00 here: Keen Utility San Jose 6″ Waterproof Soft Toe Boots
KEEN Utility /San Jose Work Shoe