HISEA Men's Safety Work Boot Review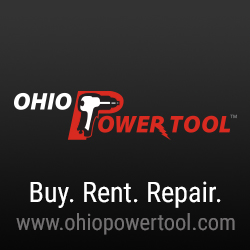 HISEA Men's Safety Work Boots Review– Model AQX01A
One of the most overlooked pieces of equipment is your feet. They get you from point A to point B and if you are like us, you are on them all day! There are hundreds of boot manufacturers out there and we are sure everyone has their favorites, and so do we. But we wouldn't be where we are if we just stuck with one brand of a work boot. We want to cover as many brands as we can to deliver the information you need to make that purchase or switch to another company.
HISEA is not a stranger to our page. They recently asked us to do another review of their work boots. HISEA is producing good quality work wear at a really affordable price. It's not all about the big names or the top dollar. It's about sound quality, reliability, and affordable. HISEA offers these characteristics, which are traits the ACC Crew dig! Let's look at these Safety Work Boots.
HISEA Work Boots Features
Synthetic Rubber Sole
100% Leather
Abrasion Resistance
Waterproof
Mesh Lining – breath-ability and moisture wicking
Slip and Heat Resistance
Work Boot Durability
Durability is a trait we want in a boot. If you have to go out and purchase new boots often, your shoes aren't durable. HISEA work boots are made of Goodyear Welt Structure to improve
durability. Over the course of 6 months, these boots never lost their firmness. The leather has held up with no tears or major discolorations to note.
Protecting Your Feet
Your overall health depends on the condition of your feet because they serve as the basis of your body. Your feet may suffer from years of wear and tear. Overuse, ill-fitting footwear, and even genetics can result in foot injuries and diseases that can significantly limit your mobility.
Soles
The soles are where the magic happens! We believe a good quality boot starts with the insoles. These insoles are thick and soft. They provide a cushioned footbed which is comfortable while wearing.
Grommets
Another make-or-break feature is grommet loops, which allow for easier on and off. The HISEA Safety work boots have 2 sets of grommet loops and offer a good and secure fit when tightened.  When taking them off for the day, the grommet loops offer quick release and there is no loosening up laces to take the boots off.  Additionally, these boots come with an extra set of laces.
Ankles
These HISEA work boots have built-in padding in your ankle area, maximizing your comfort while offering great support.
Conclusions
HISEA has been doing this for a long time and time and time again they are getting it right when it comes to footwear for the contractor or outdoors people. They produce quality products that are not only comfortable and stylish but will not hurt your pockets. Reliable and affordable are what we want when it comes to protecting our feet. These boots are highly recommended!
How to Purchase
These HISEA Men's Safety Work Boot can be purchased online for $55.99 here: HISEA Men's Safety Work Boot