Helly Hansen Work Pants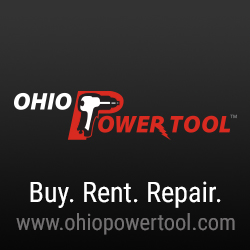 Helly Hansen Workwear Review
Helly Hansen workwear has been producing reliable clothing for a century and a half and kicking ass while doing it!  Founded by Helly Juell Hansen, who was a sea captain who wanted a better way to protect himself from the elements. Helly Hansen gear is now worn and trusted by professionals on oceans, mountains, and worksites worldwide.
We have teamed up with Helly Hansen in a prior review, Helly Hanson Chelsea Evolution Workwear, and we didn't hesitate to team up again on their Evolution work pants and their Oxford Work Pants. We are still rocking our original Evolution Pants from April 2020 with zero issues. These Cordura® reinforced trousers have 100% polyamide reinforced knees, bottom hems, and hanging pockets that will last for years to come. These work pants are extremely comfortable and suitable for any task.
Helly Hansen Chelsea EVO Pants
The first pair of work pants we took out to the job site was the HH Chelsea EVO work pants.  The Chelsea EVO pants are made of durable material. Their 4-way stretch polyimide material paired up with their Chelsea pants make them rugged for all worksites. These pants are very comfortable and have a great range of motion. The constant ups and downs of remodeling often take a toll on the knee area.  Workwear that is not well crafted gives out at the knees.
These were my first work pants that have hanging work pockets. It took me a little while to get used to them, it's almost like having a tool belt or tool apron on you and the looks other tradesmen were throwing me were priceless. One other subcontractor asked me where I got my tool apron. He was shocked when I told him they were part of the pants!
Helly Hansen Chelsea EVO Features
Cordura® fabric reinforcement on knees
4-Way Stretch
YKK® zipper
Articulated knees
Hanging pockets
Helly Hansen Oxford Pants
Helly Hansen also sent us a pair of their Oxford pants to test. These pants are indeed extremely comfortable. They have pockets that are similar to the EVO pants. There are two front hanging pockets, two regular front pockets, two rear pockets, one lower left cargo pocket, and a small right-side pocket for a small tool (torpedo level in my case), knife, or pencil.
When not in use, the front hanging pockets can be easily stored inside the regular front pockets.  I like to put the pockets inside when I'm wearing my tool bags. When the pockets are inside the main pockets it's tough to get at things you may be carrying i.e keys, wallet, or change.
Helly Hansen Oxford Pants Features
YKK® zipper
Plastic covered metal buttons
Hand pockets
Back pockets
Loop with double velcro on both sides for hammer holder
Hanging pocket
Thigh pocket with flap and velcro closure
Ruler pocket
Broad center back belt loop for extra stability & strength
Gusset at crotch
Reinforcement at the knee and bottom leg
Kneepad pockets
Articulated knees
5 cm leg extensions
Tonal logos
ID card loop
Helly Hansen LIFA MERINO Half Zip
HH LIFA MERINO is Helly Hansen's warmest base layer making it perfect for any sort of movement in a cold climate. The LIFA MERINO is made up of a special 2-in-1 base layer with 100% merino fleece combined with Lifa® Remain Warm Innovation. We have been testing this baselayer out for the month of February and it hasn't disappointed us.  There have been several occasions in which we've worn just this under layer like last week when it was a brisk 45°. It looks great as just a normal daily 1/4 zip shirt as well! This material is super comfortable and extremely light (unlike old-school long john shirt material).
Why We Pick Helly
You may ask why we pick Helly Hansen over other brands. Our answer goes like this. It is because they have a rich history behind their name, the brand is reputable, it is good-looking clothing, and most importantly it is rugged on the job site. We think HH is right up there with top workwear manufacturers. Priced point is mid to high, in our opinion, you get what you pay for.
Where to Purchase
Helly Hansen workwear can be purchased on Amazon at the following purchase links:
Oxford Construction Pants – $95.00
Lifa Merino Pull Over – $90.00