HISEA Apollo Rain Boots Review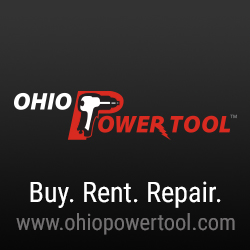 HISEA Apollo Rain Boots
Mud sucks. What sucks more than mud, is cold, wet feet! In New England, this time of year the snow is melting on warmer days and the ground becomes soft and muddy. Why ruin your work boots and risk your feet becoming wet? The HISEA Apollo Rain Boots provide waterproof coverage…..
We recently covered the HISEA Tactical Work Pants and Soft Toed Work Boots. When we learned HISEA had rain boots we knew that in the coming warm weather months were would be able to evaluate these boots and give HISEA and our readers some good feedback. Let's take a closer look at these HISEA Apollo Rain Boots.
Apollo Specifications
5mm Neoprene Bootie for Comfort and Performance.

The insulating, lightweight, and soft polyester fabric offers warmth and comfort.

Breathable air mesh lining allows air to travel throughout the boots, keeps your feet much dryer than normal boots.

Sealed rubber shell extends up to the topline for additional protection from moisture and dangers outdoor.
When the Snow Melts
Remodeling contractors understand that we don't always get to choose our jobs based on the weather. The weather in New England can be temperamental and change in a flash. We do know that March and April bring warmer weather and more frequent rainstorms, causing the snow to melt and the ground conditions to deteriorate. We're talking about mud here, guys. Mud is unclean! It's muddy, deep, and slick in most circumstances. The Apollo boots have tough rubber soles that provide traction in wet, slick conditions. The water stays out and the warmth stays in with these neoprene boots.
Apollo Boot Sizing
These Apollo boots are true to size and have a back strap to keep them in place. When squatting down like a baseball catcher, they are incredibly flexible and provide a wide range of motion. These boots are ideal for walking around a snow-covered yard while throwing a ball to a man's best friend, we discovered!
Overall Impressions
These boots have the same features as other well-known brands, yet they won't break the bank. Concord Carpenter strives to provide you with the most up-to-date information on all of our products. If you're a remodeling contractor like us, you know how crucial it is to look after your most important piece of equipment: your feet!
Purchase Link
The HISEA Apollo Men's Rain Boots comes in 4 different colors (Black, Dark Green, Kanati Camo, and Camo Vista) and sells for $68.99 on Amazon here: HISEA Apollo Men's Boot