Helly Hansen Chelsea Evolution Workwear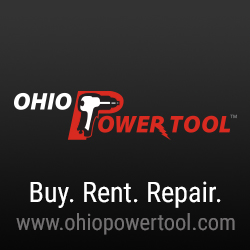 Helly Hansen Workwear -Chelsea Evolution Review
Recently Helly Hansen sent us some workwear from their Chelsea Evolution line to test and evaluate out on the job site and in the shop. The workwear clothing industry is constantly growing and we have many brands of workwear to choose from. Finding a brand that commits to durability and comfort are just a few things our crew takes into consideration when choosing our workwear.
HH has been making professional-grade gear for almost 140 years. Starting in 1877 in Norway founder Helly Juell Hansen, who was a sea captain wanted a better way to protect himself from the elements. Helly Hansen gear is now worn and trusted by professionals on oceans, mountains, and worksites.
Chelsea Evolution Service Pants
There is something to say about comfortable work pants that are also functional. The HH Chelsea Evolution Service Pants are made of a "4 way" stretch material that gives you optimal comfort and durability. These pants have exterior style pockets. The left side cargo pocket has two individual slots in the front. The right rear pocket is also velcro with a sleek orange line on the bottom.
When I put these pants on they seemed to fit like a tight pair of jeans. I am more of a baggy/loose fit type pant but these pants were super flexible when kneeling down and bending over. The HH logo on the back is certainly a conversation starter!
Evolution Service Pants Mfg Specs
4-Way Stretch
YKK Zippers
Jeans like front pockets
Tonal logos
Cargo Pockets
Fabric: 93% Polyamide, 7% Elastane, 310g.
Second fabric: 79% Cotton, 21% Polyester, 295g.
Reinforcement: 100% Polyamide, 219g.
Chelsea Evolution Hooded Sweatshirt
Being from New England, most of us get by wearing hooded sweatshirts three out of the four seasons. As a guy who doesn't like to wear bulky jackets, on cold days you will find me wearing two hooded sweatshirts. I have a closet full of trendy hooded sweatshirts. The Chelsea Evolution hooded sweatshirt is super comfortable even to wear indoors. Editor Rob Robillard likes to wear it in his basement shop to give him that added layer of warmth. The Evolution Hoody has a super-strong zipper, sleek design with an elastic drawstring on the bottom, and a sweet HH logo on the sleeve.
Evolution Hooded Sweatshirt Mfg Specs
YKK® zipper
Elastic drawcord bottom hem
Center front YKK® zipper
3D mesh fabric in hood
Kensington Longsleeve – Great For Layering
There are many days where the weather is too hot for a hooded sweatshirt but too chilly for a long sleeve. Finding a comfortable but durable long sleeve shirt is always cumbersome. The Kensington line from Helly Hansen is known for its comfort and lightweight. Lightweight and breathable are two key things to look for in a long sleeve work shirt. The sharp logo is also another eye-catcher.
Kensington Longsleeve Mfg Specs
Rib-knit at center front for improved comfort
Raised HH Workwear logo
Main fabric: 92%Cotton, 8% Elastane, 220 g.
Overall Impression
There is no doubt that reliable, comfortable, durable, and good looking workwear will cost you money. You get what you pay for, but does it need to break the bank? The answer is no it does not. Helly Hansen will give you all you need in reliable workwear for less than other "big named" workwear brands. After all, HH has been turning out workwear for 140 years. That right there tells you they are doing something special with their products!
How To Purchase
The Helly Hansen Chelsea Evolution series of clothing can be purchased directly on Amazon by clicking the following links:
Helly Hanson Chelsea Evolution Service Pants sell for $75.00.
Helly Hanson Chelsea Evolution Hooded Sweatshirt go for $85.00
Helly Hansen Kensington LongSleeve Work Shirt will sell for $26.25.