Timberland Pro Workwear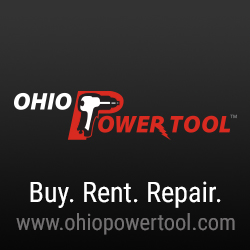 Timberland Pro Workwear Review
Timberland Pro, famous for their footwear also produces a line of workwear that adheres to the same standards. "Equip people to make a difference in the world" is the stated goal of Timberland. They achieve this by producing superb goods and making an effort to improve the neighborhoods where we live and work. Stepping outside in any kind of weather was a problem Timberland was born to solve.
Timberland – The Company
The first waterproof boots, known as "Timberland," were created in 1973. They were tough, well-made, and weatherproof thanks to an avant-garde injection molding method that was novel to the footwear industry. In the footwear market, these high-end "yellow" boots have raised the bar for waterproof performance. They gained popularity among outdoor enthusiasts who required protection in all weather, skilled trade workers who required durable, trustworthy equipment, and numerous more who merely desired a stylish pair of boots. Our brand was founded on these boots. They were so revolutionary that we decided to rename the entire business in 1978.
When Timberland designs a new boot, shoe, jacket, pair of glasses, or even a T-shirt, it not only has to look great, but they also need to consider its impact on nature. Ever since introducing the original waterproof boots, the company remained focused on making innovative products that get people outdoors, are made with environmentally-conscious materials, and are crafted to last for years. Aiming to not only minimize our impact on the environment through the products we make but to actually help restore the land we depend on. In 2018 Timberland planted its ten millionth tree which was a goal they set out to reach in 2020, 2 years ahead of schedule.
Men's Reaxion Quarter-Zip Fleece Jacket
The Reaxion 1/4 zip fleece jacket is perfect for spring and fall wear. It has a sleek look and an athletic fit and is extremely comfortable. This 1/4 zip is great for the job site with great stretch and mobility, but I find myself reaching it for casual nights out with the family.
The chest pocket is a nice feature for securing your cell phone if you desire. It is canted at a slight angle making zipper the pocket easier. Zippering straight up and down can cause a pulling on the shirt.
Reaxion Specifications
58% recycled polyester/36% polyester/6% elastane
Welded secure zip pocket at the chest with an easy-to-reach angle
Flat-lock seam construction for friction less seams
Thumb opening at the cuff for a secure fit
1/4-zip center-front closure
Signature PRO logo at the back neck
Men's Timberland PRO® Wicking Good Hoodie
My go-to shirt on the job site is the Timberland Wicking Hoodie. The breathable, highly stretchable recycled polyester used to create the lightweight hoodie increases mobility. It is a wicking cloth that dries quickly. Even in hot temperatures, they are light enough to wear all day. Additionally, they provide sun protection. In order to minimize the passage of ultraviolet radiation and protect your skin from sun damage, the material used has been treated to have an Ultraviolet Protection Factor (UPF) of 50.
Wicking Good Hoodie Specifications
52% recycled polyester/48% recycled polyester textured double knit
Thumb holes for easy layering
Tagless neck label
Screenprinted sleeve logo
Men's Timberland PRO® Ironhide Flex Utility Pants
Timberland Pro Ironside Flex Utility Pants are canvas-style utility pants made for the job site. They have some flexibility, are lightweight, and are strong. They include eight pockets, including a pen/pencil pocket and two angled front pockets, two rear pockets, one utility pocket on the left, and three utility pockets on the right.
Pro Ironside Flex Utility Pants Specifications
Durable, breathable 68% cotton/30% polyester/2% elastane flex technical canvas (9 oz./255.1g)
Front angled pockets
Back utility and welted pockets
Crotch gusset
Seven belt loops
Logo patch on the back pocket
Final Thoughts
Here at Concord Carpenter, we love to review, test, and evaluate workwear. There are so many companies in the workwear game these days, some small, some large and we want to try and cover as many as we can and report back to you guys. Timberland workwear is a well-known brand that is priced mid-line. Their clothing line is super comfortable, rugged enough for the toughest job site, but classy enough for casual wear. That being said wearing their clothing both on or off the job site is recommended!
Men's Reaxion Quarter-Zip Fleece Jacket can be purchased for $79.99 here: Men's Reaxion Quarter Zip Fleece
Wicking Good Hoodie can be purchased for $44.99 here: Timberland Pro Wicking Good Hoodie
Ironhide Flex Utility Pants can be purchased for $70.00 here: Ironside Flex Utility Pants