Helly Hansen Workwear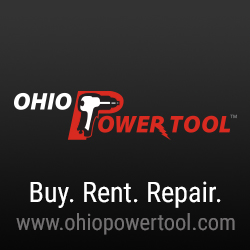 Helly Hansen Workwear Review
Helly Hansen, a company well-known for its range of sailing apparel, is making a splash—actually, more of a CANNONBALL—in the workwear apparel market.  A Norwegian sea captain, named Helly Hansen, discovered a more effective method of protection from the ocean's harsh elements in 1877. Soon after, he and his wife started a company making waterproof pants and jackets from coarse linen that had been soaked in linseed oil, and the tale was born!
Workwear is intended to be worn on the job site, but in most cases, we see clothing that not only has the durability to withstand the rigors of the workplace, but also the style to be worn out in public.
This is true of the workwear collection from Helly Hansen. Helly Hansen apparel is worn and trusted by professionals on oceans, mountains, and construction sites, but you'll also see it on parents watching their kids play baseball, families going skiing for the weekend, and, my personal favorite, on dates with my wife at upscale restaurants.
Kensington Fleece Jacket
Probably the most asked question in New England is, Do I need a jacket? It's something we ask Fall, Winter, and Spring. For me, the usual answer is I will put on my fleece, and I will be ok. I do not like jackets. They are bulky and often restrictive and when I get going, I get hot and then have to take them off.
First Impression
When I opened the Kensington Fleece, I immediately noticed the thick soft fleece. My second thought was is this going to fit? I am an XL in all shirts, hoodies, etc. The Kensington Fleece was a bit snug, but no need to worry. Their exchange policy was super easy and we got the right size and we're on our way! For our review, we received the color Grey Melang, item 930.
Features
Polartec Wind Pro fabric
Double layer fabric in collar
High collar for comfort —————————->
No shoulder seams
YKK front zipper with chin protector
Chest and hand pocket with YKK zipper
Polartec Wind Pro Fabric
Polartec Wind Pro Fabric: What is it? Warm, wind- and water-resistant Polartec Wind Pro fabric. A more closely woven construction lessens the amount of wind chill while being air permeable.
A tough, water-repellent exterior surface resists moisture and rain while preserving comfort and breathability. This thicker knit fleece is durable enough to withstand the weather.
Characteristics
Wind Resistant
Versatile Warmth
Water Repellant
Enhanced Durability
Lightweight
Highly Breathable
Without a doubt, the Helly Hansen Kensington Fleece is one of the warmest I have worn. I will say that I am not going to wear this fleece while actually doing work. This fleece is too nice to beat up on the job site. Even though it has every characteristic needed to withstand the job site, it's just too nice in my opinion. I have been wearing it to and from the jobs daily and have received many compliments while in the lumberyard or when doing estimates for clients. It is also perfect for long walks with my best buddy Henry Ford.
Kensington Long Sleeve
Just right—not too thick, not too thin. Yeah, in my opinion, that is what makes an excellent work shirt. Wearing it won't cause me to freeze or sweat excessively. The Kensington Long Sleeve shirt from Helly Hansen is incredibly cozy. It is tight and not true to size, just like the fleece. You should probably get these shirts in your normal size plus one. When it's too warm for a sweater but too cold for a t-shirt, the long sleeve is a thin, incredibly cozy option.
This shirt offers excellent stretch and the mobility required while working on remodeling because it is made of 92% cotton and 8% elastane. Constraints do not make for a pleasant working environment.
The Long Sleeve Shirt, like the Kensington Fleece, is not simply for the job site. The lightweight microfiber top goes well with any outfit. Another appealing, attention-grabbing element is the elevated Helly Hansen logo. I now frequently wear this long sleeve shirt for activities other than work.
Final Thoughts | Cost
Helly Hansen is a reputable company who is producing high-quality clothing for a wide variety of end users.  Having workwear that also allows for casual everyday clothing is like getting a two-for-one deal.  You are however going to pay a premium price and you should consider sizing up your orders.  Helly Hansen tends to run a size smaller than normal but that being considered we HIGHLY RECOMMEND Helly Hansen
Fleece Jacket – XXL – 930 – Grey Melang – Cost $110.57
Longsleeve Shirt – XXL – 481 – Camo – Cost $45.00
Longsleeve Shirt – XXL – 900 White – Cost $45.00