Napoleon Gas Fireplace Inserts – Oakville Series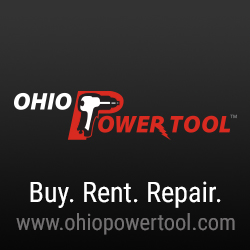 Napoleon Gas Fireplace Inserts
When purchasing a gas insert, consumers want a reliable option that delivers on both performance and aesthetics. Designed with consumer interests in mind on aesthetics and heat output, as well as the dealer and installer with design functionality, easy to install, reliable and easy to service, Napoleon is pleased to announce its new Oakville Series of Gas Inserts.
"We really listened to our customers to optimize the quality of our inserts in both design and installation," says Stephen Schroeter, co-Chief Executive Officer of the Napoleon group of companies. "Equipped with modern gas controls, flush finishes and premium accessories, our Oakville Series stands out within the industry."
The Oakville Series is made up of four models:
Oakville™ 3,
Oakville™ Glass 3,
Oakville™ X3
Oakville™ X4
Designed with ease of installation in mind, the series sports an innovative "H" style burner to distribute flames across either a log or glass firebox and can be quickly customized with optional faceplates and backerplates.
"The Oakville Series provides consumers a multitude of designer accessories that can be changed within seconds, perfect for showcasing the options in the showroom environment" says Schroeter. "Pairing reliable performance with quality design options, our insert line is the aesthetic choice for any home."
Unique product features to the Oakville Series of Gas Inserts include the following:
24,000 – 40,000 BTU's
 Enclosed electrical panel module on the right side allows straightforward servicing and zero compromise to viewing area
Easily adjustable leg levelers and a simple collar installation
Proflame II system comes standard with a 5 second pilot and pilot stabilizer for ultimate reliability
Industrial grade 18-gauge steel burner fills the firebox with mature yellow flame almost instantaneously
Sparkling topaz CRYSTALINE™ ember bed (GDIG3 only)
Beautifully realistic Split Oak logset included (excluding GDIG3)
Comes complete with Bluetooth eFIRE – enabled with app (excluding GDI3 model)
Faceplates available in both 2 1/2″ or 5″ widths
Directional baffles increase air flow for maximum blower efficiency
Decorative Cast Iron surround available (excluding GDIX4)
Exclusive NIGHT LIGHT™ included (excluding GDI3)
Superior heat circulating blower available (included on GDIX4)
Wide range of media kits, brick panels and porcelain panels available