Helly Hansen Verglas 1/2 Zip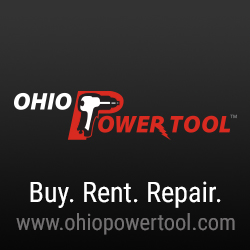 Helly Hansen Verglas Pullover Review
At the end of the long workday or even the end of a super long tiresome work week, there is nothing like taking off the tool belt, kicking off the work boots, the dirty work pants, and slipping into something a lot more comfortable! It is literally one of my favorite things to do! Sure we all have those 1990 Zebra pants like me still right? In this review, we are taking a look at the Helly Hansen Verglas 1/2 Zip which is the perfect outer layer.
We have been reviewing Helly Hansen for quite some time now and we continue to be pleased with their workwear and now their regular clothing line. Helly Hansen has offices worldwide and have been in business for almost 150 years.
Verglas Fit and Comfort
After wearing the Verglas I can truly say it is my one of my favorite pullover. The shirt fits great, true to size, and gives you just enough cling. Offered in other colors like North Teal, Royal Blue, Quiet Shade (the color I have), or Navy the Verglas is a really sharp-looking pullover. The soft material is Polyamide, Polyester and, Elastane. This shirt is great for an under-layer or even perfect to wear on its own like I prefer to wear it.  The zipper is a YKK Yoshida Kogyo Kabushikikaishaare. They are a Japanese company and have set the bar at its highest point for strength and durability.
Our ACC Boss Rob has said in the past: "a zipper does not make a garment but it sure can break it."
HH Specifications
Super soft 205g fabric with elastane
Wicking properties
YKK® front zipper
Materials
49% Polyamide
45% Polyester
6% Elastane
All The Comfort You Need
After wearing Helly Hansen clothing on and off the job site, I'm sold on the company's concept of producing high-quality, comfortable, and reliable clothing! If you want high-quality clothes that will last a long time, I highly recommend Helly Hansen's clothing line for all of your work and after-work attire.
Where To Purchase
The Helly Hansen Verglas 1/2 Zip can be purchased for $80.00 on Amazon here: HELLY HANSEN 1/2 ZIP VERGLAS