Deck Designing with Deckorators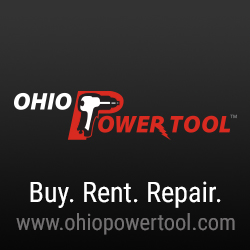 Deck Designing with Deckorators
Backyard decks are replacing front porches and patios now a days. Deck are becoming the social gathering spot but the big question still remains "Will adding a deck increase your home's value?" The answer is yes! If you make your deck and backyard more appealing, your house will be more appealing to potential buyers when it comes time to sell.  However majority of people do not add a deck with the thoughts of profit in mind. People are adding decks because it creates a better livability, adds function and its a place to sit and relax.
Deckorators Deck Visualizer
A cool feature that Deckorators provides to us all is the free use of their interactive deck designer. Deckorators Deck Visualizer will "take your deck dreams beyond ordinary." The Deck Visualizer allows the Professional to give clients a glimpse at what their deck will look like without spending a penny.
Deck Visualizer Standout Features
You are able to choose from a complete line up of Deckorators Products
Versatile deck design tools such as; picture framing, board angles, multi-level options or unique shapes
New improvements to programming and product calculations including cable rail calculations and understructure incorporates blocking for picture framing
Design in 2D for exact measurements or 3D to view deck from all angles
Different backdrops, add furniture and even upload a photo of your house for reference
English or French options
Deck Sub-structure automatically updates as you design
Creates a report of your designs including a complete job material list
The Deck Visualizer is also available in a mobile application and is free to download from Apple Store or Google Play. When an account is created you can access saved projects and work with them on either web or mobile applications.
Using the Deckorators Deck Visualizer
The Deckorators Deck Visualizer played a critical role for us in a recent deck design for a client. Drawing the deck on graph paper just wasn't enough of a visual for us or the client. Utilizing the Deck Visualizer give us a firsthand look at what the deck would look like. From there, we were able to add/subtract things they liked or didn't like. The Deck Visualizer provides photographs of the overall deck project from above using the backdrop of your house. Also included are deck layout photos from the top view without planks, bottom view with planks and top view with planks.

Deckorators Deck Visualizer for the Professional
Not only does the Deck Visualizer assist the client, it also assists the deck builder as well. The Deck Visualizer provides you with a detailed stock list of all the material needed broken down to the amount of joist hangers needed or even the amount of 16D galvanized nails needed to complete the deck! Deckorators also includes a detailed Installation Checklist for your deck build. The Installation Checklist covers some of the following:
Ledger Installation
Using 3-4-5 Method to square your deck
Post Installation – Depth required varies per local building code
Attaching Beams to Post
Attaching Joists
Decking Laying
Railings
Stairs
Multi-level deck options
The Deck Visualizer also provides an Overview of your deck project. Here are the graphs that were provided for our deck build.
Deckorators also adds a note at the bottom of this overview which reads: "It is your responsibility to verify compliance with all the local building code requirements. This is not a finished building plan. Load Calculations and construction practices are based on International Residential Code (2015). Limited State Design Construction practice values are not provided."
Overall Thoughts
The Deckorators Deck Visualizer is a key tool that not only helps the client but also comes in handy for the professional who is installing the deck for them. Having the ability to design the deck, add all the features Deckorators has to offer without an out of pocket expense is a game changer. Additionally having your stock list and specs detailed for you is convenient as a builder. Anyone looking to design a deck should take Deckorators into consideration. You will not be disappointed with their Deck Visualizer or their decking material, we certainly aren't!