Deckorators New Dexerdry Weatherproofing System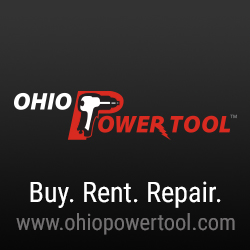 Deckorators New Dexerdry Weatherproofing System
Deck industry pros can now get a revolutionary deck weatherproofing solution — Dexerdry® — from their single source for exciting and innovative deck products. Deckorators®, a brand of the Universal Forest Products, Inc. family of companies and the leading brand in composite decking, railings, balusters, post caps and more, has introduced the product at DeckExpo 2016 in Baltimore.
Deckorators Dexerdry is a simple, easy-to-install weatherproofing system that enables deck builders and homeowners to create dry zones under raised decks and eliminate water issues from ground-level decks. With Dexerdry it is possible to add extra outdoor living space and storage areas, with the confidence that they will not be affected by precipitation from the above deck structure.
The proprietary polymer extrusion is uniquely crafted to fit snugly within the slotted edges of Deckorators composite decking, creating a water-tight seal between boards. Low-maintenance Deckorators Dexerdry perfectly complements Deckorators Vault, Heritage, Vista, Classic and Frontier slotted-edge deck boards. It will be available for the 2017 decking season in black 12-, 16- and 20-foot lengths.
"Deckorators Dexerdry technology maximizes the amount of outdoor living space available for homeowners to personalize and enjoy," said Chris Camfferman, director of category marketing at Universal Forest Products. "We're excited to widen our comprehensive product offering to include a weatherproofing solution for our dealer and contractor partners and their customers."
For more information on Deckorators Dexerdry, visit Deckorators.com/GoBeyondOrdinary.