Deckorators Vault Decking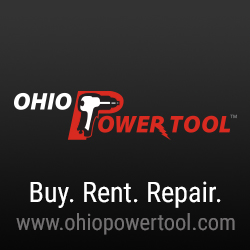 Deckorators – Revolutionary Vault Decking
Deckorators recently announced the availability of revolutionary Deckorators Vault composite decking. This composite decking looks and works like wood but is much stronger and more stable than anything on the wood-alternative decking market today.
Deckorators Vault Decking Strength by Eovations Technology
The Vault strength comes from patented Eovations technology. This Eovations technology gives the decking the industry's best strength to weight ratio and has unmatched stability. The Eovations process creates a composite that performs, feels and looks like wood without any wood content. It cuts, drills, shapes and fastens as easy as wood.  It is 35% lighter than WPC and the weight is similar to PVC, making it easy for contractors to handle on the jobsites. It is twice as strong as PVC decking based on it's stiffness to weight ratio and is more durable than the strongest lumber in the world.
How It Is Made
Vault is made of polyolefin and minerals, and features a lightweight and tough composite core with no organic content. This process provides a stable deck board that stays put when installed and is not affected by sun, water or microbes because it uses no organic materials.
The Director of Marketing for Universal Forest Products Inc. (UFPI), which Deckorators is the leading brand, Chris Cammfferman states  "Deckorators Vault decking is designed to help contractors set themselves apart and improve the overall experience of installing a premium, beautiful deck," Camfferman said. "Deck builders can also have peace of mind from our industry-leading warranty, including the 25-year removal-and-replacement warranty that's the first of its kind."
Decking Size and Color
The decking comes in dusk and mesquite color options and measures 7/8″ thick x 5-1/2″ wide. They also offer slotted or solid edge profiles for design flexibility. Fascia is also available in dusk, mesquite or white.
For more information including where to buy Deckorators Vault decking, visit deckorators.com/vault.