Deck Blocking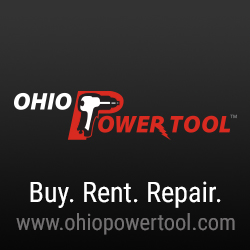 Installing Joist Blocking on a Deck
Joist blocking, also called bridging, can be used for a variety of reasons, such as:
Point loads
Strengthening guard rail posts
Preventing mid-span joist bounce or deflection
Preventing joist twisting
Adding mid span joist blocking prevents joist bounce and adds rigidity to long joist spans. Blocking additionally prevents joists from moving or twisting as the pressure treated lumber seasonally expands and contracts with time.
Blocking Material
When possible deck blocking should be the same material as your joists. Many times you can make good use of your framing cut-offs from your scrap pile. When working on an exterior deck, make sure that your blocking material is pressure treated or naturally resistant to decay.
Layout of Joist Blocking
One of the most popular ways to install deck blocking is to snap a chalk line  across the center of your joists and install the blocking on alternating sides of the chalk line. This is done to allow direct nailing of each block. Ensue that you use galvanized or treated framing fasteners when nailing exterior deck blocking.
Placement:  Mid-Spans Between Beams
On a current deck project we are installing for a client, we did 2 sections of joist blocking over an 18′ span. Our deck project is 18′ long with 2 support beams with a 2′ cantilever. The beams are supported by  8-12″ Sono tube, concrete footings that are 48″ deep per code. One beam is located at 8′ and the other at 14′. We placed our midspan blocking, between the joists, the 4′ and 11′ mark .
Installation
On our deck project, we installed our joists 12″ on-center [O.C.] instead of the typical 16″ OC. We did this because we are using composite decking from Deckorators  and wanted to avoid any chance of bounce. Because composite decking can have some flex to it, its a better practice to use a 12″ on-center joist layout.
NOTE – We quickly discovered that installing the blocking can be difficult with the 12″ OC joist layout.  12″ does not allow access to framing nailer, so we had to pull out the trusty palm nailer!
Snapping a chalk line to create a straight line is super helpful and allows for a professional looking blocking installation. We installed the blocking, alternating right and left of the chalk line, this pattern allows for direct nailing from each joist into the blocking.
National Design Specifications
According to National Design Specifications (NDS) blocking is required on any deck joist over 8ft long on  2″x 10″ and 2″ x 12″ material. We would recommend blocking on any deck joists greater than 2″ x 6″. Blocking is easier to install it while you are building the deck, as opposed to having to go back and install it after the decking boards are installed.