Milwaukee M12 Service Kit with Packout Storage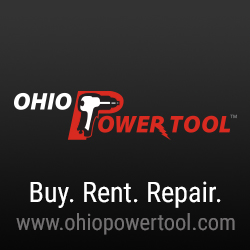 Setting Up A 12 Volt Tool Set with Storage
As a remodeling contractor, it is safe to say there are times for me when heavy-duty tools need to take the back burner and smaller voltage tools are needed. Punch list items, smaller projects call for small tools that don't pack as much of a punch. This article is for the remodeling contractor who needs a 12v tool kit, one which can be mobile if needed. Having a 12v tool kit whether it's for shop use or on the job is a big topic these days. Another hot commodity is mobile storage. We want to dive in on both these topics.
For this article, we are featuring Milwaukee M12 Tools as well as Milwaukee Packout System. We will get into the details regarding the tools we have and the Packout model numbers a little further in the article.
What Should Your PACKOUT Kit Consist Of?
Choosing the right tools for your kit is going to vary. Variables like the type of work you are doing or task-specific jobs could play a role in what you need in your kit. We are going to cover a basic kit but note that you can have your set up as you see fit for your scope of work.
PACKOUT kit includes the following:
Drill/Driver
Impact Driver
4-in-1 Installation Driver
5-3/8″ Circular Saw
Hacksall
Oscillating Multi-Tool
Jig Saw
Service Light
Wireless Speaker
Multi-Bank Charger
Charging Power Source
Multiple 6.0 and 3.0 Batteries
Our PACKOUT Storage includes:
48-22-8442 – Two Drawer Packout
48-22-8443 – Three Draw Packout
48-22-8432 – Deep Organizer
48-22-8426 – 22″ Rolling Tool Box
Milwaukee M12 Tool Specifications
As we mentioned, this article features the Milwaukee M12 tool line and the Milwaukee Packout system. There are many 12v lines on the market as well as tool storage systems that can get the job done. Things to consider are availability and cost which will be discussed at the end of this article.
1/2″ Drill Driver – Model 2503-20
RPMs – 1700
Chuck Size – 1/2″
Torque – 350 In-Lbs
Weight – 2.2 Lbs
4-in-1 Installation Driver – Model 2505-20
RPMs – 1600
Torque – 300 In-Lbs
Weight – 4.98 Lbs
Attachments – 3/8″ Chuck, 1/4″ Hex, Offset, and right angle
Surge Impact Driver – Model 2551-20
RPMs – 3000
BPMs – 3400
Torque – 450 In-Lbs
Drive Size – 1/4″ Hex
Weight – 2.0 Lbs
5-3/8″ Circular Saw – Model 2530-20
RPMs – 3600
Bevel Max – 50°
Max Cut @ 45° – 1-1/8″
Max Cut @ 90° – 1-5/8″
Weight – 5.35 Lbs
Hacksall – Model 2520-20
Stroke Per Minute – 3000
Length of Stroke – 5/8″
Weight – 3.2 Lbs
Oscillating Multi-Tool – Model – 2526-20
OPMs – 10,000 – 20,000
Weight – 2.30 Lbs
Keyless Chuck
Variable Speed
Jigsaw – Model – 2445-20
Length of Stroke – 3/4″
SPM – 2800
Max Bevel – 45°
Weight – 3.8 Lbs
Rover Service Light – Model – 2367-20
LED Bulb
700 Lumens – High Output
Multiple Setting – Low / Medium / High
Weight – 0.73 Lbs
USB Port
120° Pivoting Head
Magnetic Mounting
Multi-Bank Charger – Model – 48-59-1204
Wireless Bluetooth Speaker – Model – 2891
Battery Life – 16 hours
Streaming Distance – 100 ft
Impact Roll Cage
USB outlet
Charger / Power Station 48-59-1201

Mobile Storage or Fixed Storage
There is some serious talk these days regarding tool storage. Break it down even further, there is a lot of discussion on mobile vs fixed storage. Why not both? Milwaukee PACKOUT offers solutions for both bringing your tools to the job site and securing them in your shop, van, or trailer. Operating out of a pickup truck with no cab over the back I am limited to my storage. I have a WeatherGuard toolbox in the bed of the truck, but that holds my main set of power tools, additional accessories, and other "stuff".  When considering the tool storage we looked at characteristics such as size, waterproofing, and efficiency.
Milwaukee Packout Specifications
48-22-8442 – Two Drawer Packout
2 Drawer Tool Box
Weight Capacity – 50 Lbs
Holding Capacity – 35 Cubic Inches
Height – 14.3″
Depth – 16.3″
Width – 22.2″
48-22-8443 – Three Draw Packout
3 Drawer Tool Box
Weight Capacity – 50 Lbs
Holding Capacity – 35 Cubic Inches
Height – 14.3″
Depth – 16.3″
Width – 22.2″
48-22-8432 – Deep Organizer
Weight Capacity – 50 Lbs
Holding Capacity – 21 Cubic Inches
Height – 7″
Depth – 15″
Width – 20″
48-22-8426 – 22″ Rolling Tool Box
Rolling Tool Box
Weight Capacity – 250 Lbs
Height – 25″
Depth – 20″
Width – 21″
Handle Length – 14.5″
Secure – But Portable In A Snap
I like having the ability to keep my 12v tool kit inside the garage, secured to the Milwaukee Packout Wall and Floor Mounting Plate when not needed on the job site, but with a flick of a lever, they are removed and can be brought out to the truck and to the job site.
Again, the 12v tools are not an everyday, go-to, set for me as a remodeling contractor. While I believe the M12 line can handle all you throw at it, it's the smaller batteries that would constantly have to be changed out in order to get the job done.
2 Drawer Packout Secured
2 Drawer Packout On The Go
Also using the 3-drawer PACKOUT allows me to be super organized with my shop hand tools. Prior to this, they were stored in an open-top tote and were a total mess. It was inevitable that whatever I needed was on the bottom.
Milwaukee only provides one set of dividers for their three-drawer packout. Having the two dividers per drawer would be our recommendation so we can separate tools and keep them organized. The best part is when I need them on the job with me, they simply fall into the Packout stack and off we go!
3 Draw Packout Secured
3 Drawer Packout On The Go
Safe – Kaizen Foam Inserts
Protecting tools is important to me, so I pad my kits with Kaizen foam inserts. The mission of Kaizen is to supply customers with near-perfect foam inserts for their toolboxes and other storage solutions. Kaizen continues to enhance the process by eliminating the time spent by customers cutting a piece of foam to fit their box properly, giving us more time to layout and cut out our goods. Brian over at Kaizen sent us some of these inserts for our Packout! They are now digitally cutting out specific tools to your specs. Would also highly recommend their XSTREAM Cut Kit. They come with all the tools you need to perfectly cut out your tools!
Damage-Free

Your tools will inevitably get scraped, dinged, and sometimes damaged. There is no escaping the fact that job sites can be a harsh environment at times. The damage we can do by storing our equipment improperly can be avoided. When you're in a rush, you'll probably dump some of your tools into the toolbox without much thought. Tools will scratch and could be damaged if they are not adequately protected in an unprotected toolbox.
Organized
Not only does having my Packouts foam inserted help my investment safe, but it also helps me stay organized and realize when something is missing. When it comes to organizing, tool foam offers numerous advantages, including customization, durability, and tool protection. Improving your tool organization will help you become more productive overall. Nothing irritates me more than having to look for items. I pride myself on being well-organized, and this assists me in maintaining that status. Just by looking at the insert, I can tell something is missing.
Using the 12V Kit
We have found the 12V tools come into play on punch list type items where lightweight tools are needed to complete the work. Obviously larger 18-20v tools can get the job done, but why add the fatigue or the risk of over-tightening fasteners on an expensive cabinet or vanity you just installed? Subcompact tools are designed to fit into the smallest of areas. The ergonomic, lightweight design makes portability simple, and operation is quicker and more productive.
Bathroom Vanity Install
We used the M12 Jigsaw and the M12 Drill/Driver with a hole saw to cut out the back of several bathroom vanities during a recent house flip. The M12 drill was perfect for this application. Easy to maneuver in these tight spaces. The jigsaw was also used to cut an access panel on the bottom of the vanity for a toe kick heater install.
Installing Bi-Fold Closet Door
The M12 Installation tool is probably the most universal M12 tool in the line! We literally use it for everything, including installing a 36″ bi-fold closet door on a cabin we were working on. Also, the M12 Osciallting multi-tool came in handy when needed to cut back on the trim that was not allowing the door to close all the way.
Door Handle Installation
Something you do not want to overtighten is door handles. If you overtighten handles you take the chance of pinching the mechanism causing it to bind. The M12 Installation driver keeps you from over-tightening the fasteners and allows you to switch up heads to the 3/8″ chuck with a self-centering bit to install the door latch and latch plate.
Railing Removal
The Milwaukee M12 Hacksall really came in handy on a deck railing replacement job. The balusters were close to the deck posts preventing me from getting to the hardware holding the railings in place. The M12 Hacksall ripped through two balusters on each side allowing me to remove them for access to the railing hardware. The M12 Hacksall is super light and already had the M12 Installation Kit and the M12 Drill Driver out so there was no need for another set of tools out. One-stop shopping!
Availability
Another thing to think about when considering a 12v tool kit and/or tool storage is how easy can you get it.  Can you walk into a large box store and get what you need? Will you have to order it and wait for the shipment? The same goes for tool storage.  Large websites like ACME Tool or Amazon might be your best option when it comes to cost and availability. Recently, we have had great luck at our local big box store when it comes to Milwaukee.
Like the 12v toolset, there are just as many tool storage options on the market. You as the consumer need to make this determination. What are you going to need, how big do you need to make your kit, how you are going to transport these tools (if you are going to transport them), or where to purchase them?
We decided to go with a brand that is easily available, whether in the store or online, as well as a tool storage system that can be stationary or portable with many options for both situations.
Conclusion – Is Investing In 12V Tool Kit Worth It?
A 12V tool kit does a lot of work for both Pros and DIYers. They're able to handle around 80% of the work that 18V/20V tools can. Compared to the compact tools in the 18V class, these tools are lighter with a smaller footprint, they're easier to use, but the downside is there is a reduction in speed and power. As a remodeling contractor, I invest in tools that will make me money which allows me to put food on my family table and pay my bills. If that means having to get a smaller cordless toolset to avoid damaging goods when installing them, reduces fatigue, and keeps me productive then it should be considered. We like to consider our skills from frame to finish and everything in between which means we need a vast variety of tools including a smaller cordless set for our finish work!
Buy Now
The full M12 line as well as the Packout line can be found on the ACME Tools website here: Milwaukee M12 Tool Line