Rehiring Former Employees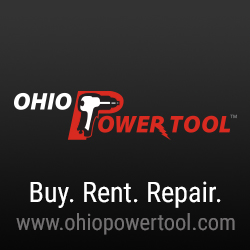 Rehiring Former Employees – Good Idea or Bad Idea?
Is rehiring a former employee a good idea or a big mistake? Employees who are rehired are now referred to as Boomerang Employees. Should you hire them back? The million dollar question is… Why did they leave in the first place?
The thought of hiring former employees again never truly crossed my mind up until this winter. Employees who left my company were done, no one asked to come back. They either were terminated or moved to other jobs.
Before you say no way, hear me out. The remodeling / construction business is scrambling to find hard working, knowledgeable employees these days. A study in 2010 showed the average construction nearly 41 years old. Good workers are hard to find, why not take back a good employee who left for the right decisions?
The Comeback Kid!
One thing most employers need to learn is loyalty does not go away when employees leave the company. Loyal employees could have valid reasons for leaving the company. Case in point my employee.  Three years ago my employee came to me right around spring time and told me he need to resign. I was completely caught off guard. I thought it might have been something to do with long hours, hard work or maybe he was hanging up his tool belt for greener pastures. Come to find out, it was for personal family reasons, which I have a family as well and completely understood.
Fast forward to end of 2016, I get a phone call out of the blue asking me about possibly coming back. Since 2013 I have had a few carpenters come and go, but none have stuck around long term. I asked him if he had his personal life issues in check now, which I was thrilled to hear they were. He came back, is a great carpenter, an loyal employee. The Comeback Kid!
No Brainer
There are several reasons to re-hire former employees that have left on good terms. Someone who has worked well for you can come back in and instantly know the how you operate, how the business runs and knows the customers. Customers will already have prior interaction with them, making them feel at ease. In my experience, customers want to know that you have a solid employees who are trusted.
Final Thoughts
If you asked me December 1st of this year my thoughts on re-hiring a former employee I would have said it doesn't happen. Fast forward to the end of December and ask me the same thing and I will tell you this. Re-hiring an employee was a circumstantial decision for me based on loyalty, longevity and dependability. All these coupled with the right reasons to leave in the first place, weighed  in on my decision. For me, hiring the comeback kid was a no brainer!
Rehiring former employees can work!