Social Media Advertising For Contractors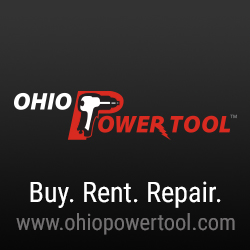 Social Media Advertising for Contractors – The Benefits
Advertising has progressed tenfold over the last decade. Television advertising replaced printed ads, banner advertising replace printed ads, pop up ads replaced banner ads and now social media has basically replaced all of them. In 2015 over 23 billion dollars were spent on social media advertising and that number is projected to jump to over 35 billion in 2017.
Social Media Statistics
Some would say social media is addicting! I know I am guilty. 89% of all social media users are between the ages of 18 and 34 years old. People want to stay in touch with social media throughout the day, even while working. This is a golden opportunity for contractors to advertise their business to potential customers.
71% of adults use Facebook
23% of adults use Twitter
26% of adults use Instagram
28% of adults use Pinterest
28% of adults use LinkedIn
Mobility of Social Media
Social Media is available several ways including;
smartphone
tablet
laptop
desktop
Technology today allows for us to monitor social media at the swipe of a finger or touch of a screen. Mobile devices such as smartphones and tablets make up the most usage with over 60%. Keeping up with friends, followers and contacts is the new trend for the younger generation.
Cost Savings
Traditional TV or radio advertising can cost you a small fortune, but social media advertising is free.
Contractors can tag a picture of your jobsite, company logo or have a customer write a review on your social media account and it will cost you nothing. Reducing the cost of advertising on social media allows contractors to allocate their funds to more important areas of their business.
Can't Hide From It
People because complacent of banner ads or change the channel when TV commercials come on. With social media it's different. Your picture, logo, website, or review are right in potential customer's news feeds. This will increase your chances on them "clicking" on your post instead of ignoring it!
Social Media in for the Long Haul!
Social media is here to stay but so aren't magazines and televisions. The only difference is social media advertising is free and the others are not.
Now is the time to take advantage of social media and get your business name out there. It's cheap, easy and will pay dividends in the long run!