PACKOUT Tool Storage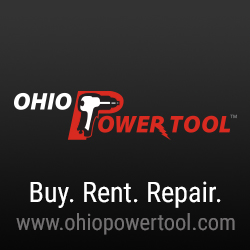 Tool Storage Systems – Worth The Investment?
PACKOUT tool storage is one of the hottest topics right now in the contracting industry. Are tool storage systems worth the big investment? We think so. Whether you are a remodeler, electrician, plumber, HVAC, or woodworker we all need a place to store our tools. Having our tools safe and secure is extremely important. Our tools are a giant investment which most of us need to provide for our families.
So the million-dollar question is; are these expensive tool storage boxes worth it? We feel strongly that they are worth the purchase. We are not going to tell you which ones work for you, you have to make that determination. This article is more on the importance of good quality storage solutions versus individual brands.
As a remodeling contractor, I invest in tools that will make me money which allows me to put food on my table and pay my bills. Tool investments are another story for another day, I want to take the time and talk about how we transport them and keep them safe and secure.
Brand Loyalty
Are you brand loyal? That's an important question. We would like to say we are brand loyal or better yet platform loyal. When it comes to storage solutions brand loyal went out the window for us. But does it matter if you have brand A in a brand B box? We are here to tell you that it does not matter. What matters is, does it work for you? As long as your tools are secure, portable, and safe then who cares. Let's take a look at what works for me and my company.
Milwaukee Packout Tool Storage System
Just recently we switched out our tool storage from another brand to the Milwaukee Packout. Milwaukee Packout is a huge (maybe the biggest) name in the storage solution game. But that is not why we chose them. We took some serious time considering which way to go. This versus that. Large versus small. Red versus yellow, versus black. We took all of it into consideration. It seemed like we spent about 2 hours in the box store opening and closing, lifting up and putting down, and rolling and carrying.
PACKOUT tool storage is designed with impact-resistant plastic and metal reinforced corners so it can withstand the toughest of job sites.  We chose the Packout because of the integrated locking cleats. This was the separation in our opinion.  We liked the extension handle on the rolling toolbox and 9″ all-terrain wheels that allow for ease of movement on any job site. Starting with the foundation and moving up we also liked the Compact Tool Box. Liked it so much we bought three of them! Packout has IP65 rated weather seal that protects your tools and accessories from rain which we will talk more about a little further down in the article.
PACKOUT Tool Storage – How Portability Is Key
Looking at a tool storage brand you should keep in mind your mode of transportation. We currently operate out of 2 pickup trucks. Each of the trucks has bed-mounted tool boxes which hold the majority of our day to day power tools. Some day we take both, some we take one so having the portability is key for us.
We utilize one of our rolling toolbox for all our deck fasteners. We use several large diameter fasteners in large quantities. Anyone who has had a bin organizer with screws in it falls over knows our pain. We decided it was in our best interest to find a better solution for these fasteners. We can store all out Ledgerlok, Headloks, and Thruloks in one place along with all our GRK screws and miscellaneous hardware.
How Are We Storing Specialty Tools?
We all have tools that we dub specialty tools.  Different professions have different specialties. Tools that we cherish or tools that are not using all the time but can't be thrown in the back of your truck.  Ever heard the expression "Buy nice or buy twice"?  Nice tools deserve to be preserved so we have them when they are needed.
We build a lot of decks and we use the Packout Compact Tool Box to store some of the tools we don't use all time. We store our metal connector nailer in one along with a 25ft air hose and the nails for the gun. In another one, we store our Camo Deck Bending tools. In the third one, we store all our G-Tape to tape the joists before we deck them.
We also store our Drone inside one of the regular size toolboxes. While the drone is not one of the really expensive ones, it's very important to us. We use the drone quite a bit and want to make sure it is protected during transit and while on the job site.
Packout New Releases
Another reason we decided to go with the Packout system is they always seem to be unveiling new innovative products that integrate with their system.  Some of the crew favorites are listed below. We will definitely be checking out a few if not all of these!
Dolly [48-22-8410]
2-Wheel Cart
Customizable Worktop
M18 Packout Light/Charger [2357-20]
Packout Mounting Plate [48-22-8485]
M18 Packout Vacuum [0970-20]
2 Wheel Cart
Milwaukee recently sent us the new 2 wheel cart to review. I have had this cart on a few sites. It works exceptionally well going up and down the stairs. The large 10″ wheels roll super smoothly. This cart is a great option if you are not using your wheeled tool box.
Customizable Worktop
In addition to the 2 wheel cart we also received the customizable worktop to evaluate. How many times have you searched for a place to write something down? Happens to us quite a bit! Having a solid work surface to keep your design plans, clipboard or even to just jot something down is very handy
So Is It Worth The Investment?
So circling back around, Is tool storage systems worth the big investment? You have to ask yourself some questions when it comes to the importance of your tools.
Do you want to be organized?
Do you want to protect your tools from the harsh working conditions or the wrath of mother nature?
Is portability important to your daily tasks?
We thought all of these through before making our determination to go with PACKOUT. PACKOUT tool storage worked for us and how we operate. Do yourself a favor and do your research. Check out our upcoming Head-to-Head over at ToolBoxBuzz.com for Tool Storage Solutions. You will be thankful you did.