ZipFast Reusable Dust Barrier Panel System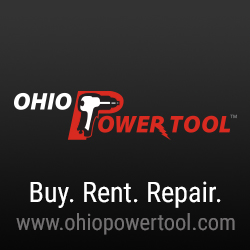 ZipFast Reusable Dust Barrier Panel by ZipWall
One of the most talked about issue we write about here at Concord Carpenter is the controlling of dust during all phases of our work.  One thing I have learned from the professionals that I work with here on this site is that controlling remodeling dust and keeping it out of the non-remodeled portion of your clients home is often more important than the quality of your work.
ZipWall Introduces ZipFast, the Only Reusable Dust Barrier Panel System
The ZipFast Reusable Dust Barrier Panel System is designed to be used with their spring-loaded poles and accessories.
Machine-washable, the ZipFast™ panels are made of tough opaque nylon and feature sewn-in, heavy-duty zippers.  Unlike plastic, ZipFast™ panels require no measuring or cutting, so they quickly and easily zip together, resulting in a dust barrier up to 12' high and as wide as needed.  They also do not product the waste that disposable plastic sheeting does, saves money, and pays for themselves in fewer than seven uses.   Unlike plastic, ZipFast™ panels provide privacy on the job while hiding messy areas.
Designed for 1-Person Setup
The ZipWall® system is specifically designed to let one person erect a dust barrier in minutes with no tape, no ladders, and no damage. The spring-loaded, twist-locking poles are remarkably easy to use. The clever head and plate design makes attaching ZipFast™ panels to the top of the poles a snap. Click here to see our ZipWall Dust Containment System
Multi-Packs
ZipFast™ panels come in Multi-Packs which include three 5' wide panels, one 2.5' panel that can serve as an entryway, and a carry bag. Panels also come in single packs. A Class A flame retardant version is available. The non-flame-retardant panels have a 10-year limited warranty.
Benefits
A ZipWall® dust barrier saves time and money because it goes up quickly and drastically reduces the post-job cleanup effort.
When combined with "Best Practices" in controlling remodeling dust, it will help you provide a positive customer experience it can lead to more referrals. Check out Editor Rob Robillard's video of the ZipWall Barrier System here: ZipWall Dual Seal Barrier System
How and Where to Purchase
ZipWall's ZipFast Multipack Barrier system can be purchased here on Amazon for roughly $255 by clicking this link : ZIPWALL ZipFast Multipack Barrier Panel Kit