Ryobi Gas Backpack Blower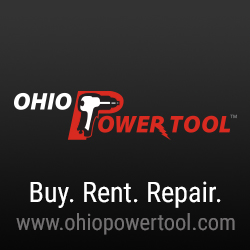 Ryobi Backpack Blower Review – Model RY08420A
When people mention Ryobi its often followed by "oh the DIY brand" or the green tools from Home Depot. When you say Ryobi to me, things that come to mind are; one of, if not the largest cordless tool platforms, dependable, and top quality outdoor power equipment. The Ryobi OPE [outdoor power equipment] line brings rugged professional power to your yard or the job site at a very affordable price. Designed with user comfort as one of it's top priority Ryobi accomplished this without skimping on top of the line performance. We recently took the Ryobi Gas Backpack Blower for a spin.
Ryobi RY08420A Manufacture Specifications
Large 42cc engine
185 MPH/510 CFM
Unique engine mounting provides maximum air-flow
Contoured shoulder back harness for a comfortable perfect fit
Variable speed trigger with cruise control for clearing control
18 lbs total weight
3-year warranty
Gas Blower Components
Backpack Blower
Throttle Control Handle Tube
Straight Tube
Nozzle
2 Cycle Engine Lubricant
Assembly Tool
Operator's Manual
Ryobi RY08420A Out of the Box
The Ryobi Gas Backpack Blower RY08420A comes disassembled and needed to be put together on delivery.  Assembly was easy and only required a philips screwdriver. Once assembled and after mixing the gas and 2 cycle lubricant the backpack blower was ready to go. Set up was under 10 minutes and was definitely as breeze.
Proper Fueling for Ryobi RY08420A 2 Cycle Engine
The Ryobi Gas Backpack Blower RY08420A is powered by a 2-cycle engine and requires pre-mixing gasoline with 2-cycle lubricant. Pre-mix unleaded gasoline and 2-cycle engine lubricant in a clean container approved for gasoline. DO NOT mix quantities larger than usable in a 30-day period as it could become stale. Be sure to clearly mark your gas container with MIX FUEL or pick a different color container for ease of identification.
The engine is certified to operate on unleaded gasoline intended for automotive use. Ryobi provided two 2.6oz bottles of 2-cycle lubricant. Mix at 2.6 oz. per gallon (US). NOTE: Do not use automotive lubricant or 2-cycle outboard motor lubricant.
Blowing Power
The Ryobi Gas Backpack Blower RY08420A pushes out 510 CFM [cubic feet per minute] and moves air at 185mph! Professional brand backpack blowers put out very similar CFM's and slightly higher MPH's but are almost double the cost putting the Ryobi RY08420A in our opinion in the Professional Backpack Blower category.
Variable Speed Throttle
The Ryobi Gas Backpack Blower RY08420A comes with a variable speed throttle to maximize efficiency. The throttle has a cruise control feature which you allows the user to operate the blower without holding the throttle. To engage the cruise control users push the cruise control lever down and stop at the desired throttle setting. To release the cruise control, pull cruise control lever all the way up.

RY08420A's Unique Design
Most backpack blower engines are mounted flat on the backpack itself providing a straight air flow when the nozzle is parallel to the ground thus creating a slight "kink" in the hose when aiming at an angle towards the ground. The Ryobi RY0842B is set on a backpack that naturally aims the nozzle at a downward angle eliminating the kink and providing better air flow.
The backpack is very comfortable to wear having great padding on the shoulder and back harness portions themself. The pull straps are each to operate just pulling down to tighten. There is also a chest buckle to distribute the weight evenly for added comfort.
Final Thoughts
If you are looking for a professional grade gas powered backpack blower that is half the price of the competition but still delivers the power and durability you expect then you've read the right review. The Ryobi Gas Backpack Blower RY08420A will not break the bank or your back! I can't believe I'm going to say this, but leaf season cant come back fast enough.
How to Purchase
The Ryobi Gas Backpack Blower is sold exclusively at the Home Depot both in stores as well as online for $199.00 Click here for the HD link:  Ryobi RY08420A Gas BackPack Blower