Ryobi Garage Door Opener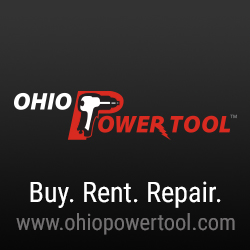 Ryobi Garage Door Opener Review – Model GD200
Technology these days is forever changing and Ryobi has taken the leap into Wifi connectivity garage door openers. Ryobi has an 18v line of products that by far has the most options when it comes to cordless tools. I think they are over 70+ tools in their 18v One+ line and now they have added a battery backup garage door opener? Have Mercy!!!
Ryobi brand is no doubt the DIY, homeowner brand and why not create a product for the home used exclusively by the homeowner? Seems to be a no brainer to me. Being the first of its kind is also a risky move. When Ryobi announced they were launching a garage door opener, we had our doubts but couldn't wait to try it out.
Battery Backup Design
Garage door opener with the ability to still open even if the power goes out; no way, you are joking right? Not anymore! Ryobi has designed a garage door that not only will work when plugged in, but it has an 18v battery backup which offers 100+ openings if the power is out for an extended amount of time. The GD200 comes equipped with Intelliport Technology which charges your battery, protects the battery cell all while maintaining the battery life and is even energy efficient.
Wireless
On a recent trip I received a phone call from my neighbor who was in desperate need of a propane tank. There is nothing worse than hosting a family gathering and not having enough propane to finish the burgers and dogs! He asked if he could borrow my tank. With a swipe of the IPhone, I was able to open the door almost 1,300 miles away, and then close it after he was finished.
Ryobi Garage Door Modules
The main thing that separates the Ryobi Garage door opener is the modules that are available to hook up to it. The Ryobi GD200 has 7 ports in which you can plug in the Ryobi Garage Door Accessories. All the accessories can be activated from the provided key pad or through the Ryobi Garage Door Opener App. The Ryobi Garage Door Opener Accessories are sold separately.
Garage Retractable Cord Reel Accessory – $64.00
Garage Fan Accessory – $54.00
Bluetooth Speaker Accessory – $54.00
Garage Laser Park Assist Accessory – $44.00
Retractable Cord Reel
No more searching for extension cords or having to make the trip outside to the work truck or trailer to grab an extension cord. The Retractable Cord Reel extends up to 30 feet and has 3 outlets for power. It has a plastic collar to eliminating the chance of the cord retracting back too far.
Garage Fan
The Ryobi Garage Fan accessory is a dual pivot point fan which allows multi-directional airflow. During warm summer months were you escape into the garage to have some shade, this fan will provide the extra breezy that keeps you from sweating through your shirt!
Bluetooth Speaker
Who doesn't like Bluetooth technology? The Ryobi Bluetooth Speaker can stream music straight from your smart devices and also offers hands free calling from up to 30 feet away. Listening to some tunes while working is something I am starting to get a custom to, thanks to years of working with Editor Rob Robillard. That dude is always listening to country! He's starting to rub off on me.
Laser Park Assist
The Ryobi Garage Laser Park Assist automatically activates when your garage door is opened and is designed to help guide you in not hitting things. The Ultra bright class IIIA laser will shine down at a desired target (area on your dashboard perhaps) signaling that you have pulled in enough.
Ryobi Garage Door Opener Installation
The installation of the Ryobi Garage Door Opener was pretty straight forward. Because I was replacing a previous garage door opener, most of the leg work was already done. Simply follow the instructions on assembling the rail and attaching it to the 2HP motor. Once secured to the angle iron setting up the keypad, inside wired button pad and the 2 remote controls weren't that difficult either.
One thing I did notice is the remote controls do not have good strength signals. If my truck is backed up into the driveway, sometimes I have to take the remote off the visor, roll the window down and point it at the opener to get the door to shut. It's not that big of a deal since I have the app and it's almost faster to just use that.
One cumbersome task was trying to set up my two vehicles with the Ryobi Garage door opener. You have to program the remotes, door opener and your homelink button in your car as well as get out and hit the program button on the motor itself. Kind of daunting but none the less when it was finished, it worked perfectly.
Room for Improvement
While the first of its kind, the Ryobi Garage Door opener has a few areas it could be improved. The app itself only allows for one username to work per installation. I would like to see the ability to have multiple users allowed under one door. I would also like it to ID saying "Door opened from Wife's Car" or "door opened from Keypad". Another small issue to me was the strength of the remote control. Hopefully it will be something Ryobi and beef up in the future.
Overall Thoughts on the Ryobi Garage Door Opener
The Ryobi Garage Door Opener is the first in its class for wireless connectivity and additional functions with the plug and play modules. Having the ability to open and close your garage door opener from anywhere in the world is simply mind boggling. The Ryobi Garage Door opener is more than just something brings your door up and down, it is gives provides the power (cable reel) to cool you down (fan) while shining a light (laser) while listening to country (Bluetooth).
How to Purchase
The Ryobi Garage Door Opener is sold exclusively at the Home Depot. Below are direct purchase links to the Garage Door Opener as well as each of the modules .
The Door Ultra Quiet Door Opener is sold for $248.00.
The Garage Retractable Cord Reel Accessory is sold for $64.00
The Garage Fan Accessory is sold for $54.00
The Bluetooth Speaker Accessory is sold for $54.00
The Garage Laser Park Assist Accessory is sold for $44.00