Brunt – The Perkins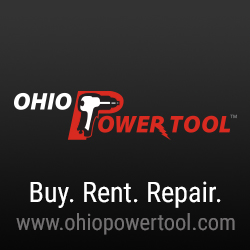 Brunt – The Perkins
When we first partnered up with Brunt we were working on reviewing their workwear. After we completed the review, we decided we wanted to collaborate again, this time reviewing one of their work boots.  Brunt is starting to climb the ladder in the workwear form and is on pace to be crowned the king. Brunt was started a couple of years ago, right in our home state of Massachusetts. Founder Eric Girouard has built a company that makes high-quality, comfortable work boots and clothes.
Recently Brunt sent out a couple of pairs of Perkin (Composite Toe) boots for us to review. Shortly after discussing the collaboration, they arrived and we had them on the job site the next day. We have been reviewing them for several weeks now. Let's jump into the review!
Perkins |Key Features
6″ High
1″ Defined Heel
Water Proof
Safety Toe
Electrical Hazard Rated
Slip + Oil Resistant
True to Size
The boots fit true to size.  People's feet are like zebra prints, no two are alike! My feet typically run wide yet my co-worker's feet run narrow.  I noticed that the regular-width boots are wider than average and the wide were truly wide! Stay true to your size boots when ordering, Brunt has the sizes down pat!
Nano Composite Toe
Composite toe boots are made from strong non-metal materials such as Kevlar, carbon fiber, plastic, or fiberglass. Composite-toe boots are great for work sites and offer excellent protection to your feet. They also offer better resistance, making them a popular choice for electricians and engineers. The top priority is safety! The materials in the Perkins boots, more specifically the nano toe are made of strong composite materials that are more protective than steel, and lighter, too
We like the fact that with composite-toe boots, the tip of your boot stays rigid and your toes aren't constantly bent. Seems minute but after a full day of kneeling, your toes will certainly thank you.

Rubber Soles
The BRUNT Perkin boots' rubber bottoms have what Brunt calls "industry-leading" heavy-duty traction tread for slipping and oil resistance. Because their soles are frequently composed of rubber or other comparable materials and because of their distinctive tread patterns, slip-resistant boots differ from non-slip-rated boots in that they provide a considerably more stable working environment by better gripping wet, slick, or greasy flooring.
Room For Improvements
The major drawback to the boots is the lacing system. Getting the laces tight is difficult.  We feel that the wearers of the boots would benefit from a quick lacing system with eyelets or even a scenario where you could ratchet them nice and tight. The idea behind the high-ankle boots is extra ankle support. It is tough to achieve this support if the laces are hard to tighten.
Overall Impression
We have been using these Brunt boots for several weeks in all sorts of weather. Receiving them just in time for the last couple of snow storms and now the start of spring. We will continue to break them in for the upcoming outdoor work season!  Pricing for these Perkins Composite Toe boots is $159.00 directly through Brunt. They skip the middle person which keeps your hard-earned money in your pocket!
These Brunt boots are highly recommended