RYOBI DOCKit Accessory Storage System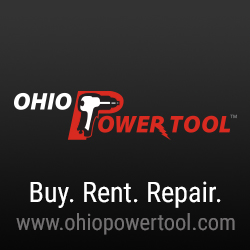 RYOBI DOCKit Accessory Storage System – Review
We recently discovered a tool accessory storage solution, we all can benefit from. The RYOBI DOCKit Accessory Kit Storage System allows you to keep all your power tool accessories in the same place so you are not scratching your head wondering where you put your drills, impact bits or hole saw kit.
The DOCKit system allows you surface mount it to a flat surface or peg board or simply carry it in your tool bag.  It can stow up to 5 accessory cases, virtually eliminating wasted time looking for accessories.
Interchangeability
RYOBI currently has 10 accessory kits,  that will work on the DOCKit storage tray. The tray holds up to 5 accessory cases and can be hung on the wall or used free standing. Having the ability to change out the accessory depending on the job application allows you to customize your work area, have what you need, when you need it. RYOBI also added the quick description labels on the front of the case for easy identification.
Compatible Accessory Kits:
AR2083 – 56pc DOCKit Drilling and Driving Kit with Storage Tray
AR2082 – 11pc Steel Wood Drilling Kit
AR2084 – DOCKit Storage System Tray
AR2109 – 5pc Carbon Hole Saw Set
AR2081 – 22pc Specialty Driving Kit
A963401 – 34pc Impact Driving Kit
AR972101 – 21pc Titanium Drill Bit Set
A10D14G – 14pc Black Oxide Drill Bit Set
A10D21G – 21pc Black Oxide Drill Bit Set
AR2085 – 18pc SD Driving Bit Set
AR2086 – 44pc SD Driving Bit Set
AR2092 – 26pc HSS Steel Driving Kit
DOCKit Features
Rugged Plastic Design
Built In Hanging Holes
Rubber grip on top and bottom to secure your cases
Stores up to 5 cases
Organization
Tired of unorganized and constant searching for your accessories? The DOCKit system is the perfect solution to keeping your accessories neat and organized.
Portable or Stationary
You can mount the DOCKit system using the built in hanging holes or you can load them into the tray bring them with you from job-site to job-site. Hanging them in an area where you will be working or storing your power tools will provide better accessibility to your accessory kits.

How and Where to Purchase
The RYOBI DOCKit system is sold exclusively at Home Depot. The starter kit comes with the DOCKit tray and 56pc Black Oxide Starter Kit – Model AR2083. The other available kits have links to purchase in the article above.