Occidental Leather Pro-Framer Tool Belt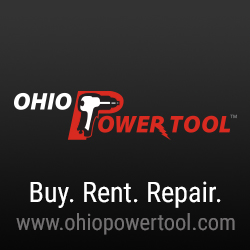 Occidental Leather Pro Framer Tool Belt Review – Model 5080DB
 Since 1980 Occidental Leather has been the industry leader in hand crafting top quality tool belts. Using the only the best, extra thick, water-repellent leathers available to hand craft these tool belts, Occidental is often referred to as the Cadillac of the tool belt industry. Occidental Leather prides themselves on their ability to combine 19th century craftsmanship with the 21st century manufacturing techniques, which results in the highest of quality tool holders and bags.
Concord Carpenter Editor Robert Robillard quoted it best when he said "What tool belt is the best is like asking what pick up line is the best in a bar. The answer is whatever works best for you!" In all seriousness it is true, there are different types of belts for different people and you need to evaluate them until you find the right one for you and your line of work.
The Occidental Experience
When Occidental Leather sent me their Pro-Framer Tool Belt the National Sales Manager told me that I was about to have the "Occidental experience" that just may change my contracting life. That certainly got me pumped up to get this belt around my waist and get to using it on the jobsite!
Pro-Framer 5080DB Out of the Box
My first impression of this tool belt was that beautiful smell of fresh leather. Ahhhh better than your morning coffee or the scent of a dozen roses!  Included n the box was a welcoming package. Occidental included a nice coffee mug, an Occidental Leather T-shirt, several contractor pencils as well as a few note pads. When I opened the packing slip at the bottom of the page Occidental Leather writes "Welcome to the Family" It was a really nice gesture and I was now on my way towards my "Occidental Experience".
5080DP Specifications
Premium Top-Grain Leather
Copper Rivet Reinforced Main Bags
NoSpill™ Tool Holder System
22 Pockets & Tool Holders
Weight: 5.4lbs
Sizes: SM – XXXL
NoSpill™ Tool Holder System
Occidental has designed the NoSpill ™ Tool Holder System to prevent tools from fallout of your belt when you bend over. This is a nice feature especially if you are working in bathrooms with beautiful tile floors or freshly laid dining room hardwood floors. There is nothing worse then having our tools fall out of your belt and damage the flooring.
Craftsmanship
Since 1980 Occidental has been hand making tool belts out of their northern California facility. The tool belts are constructed out of top grain cow hides, that are tanned with a secret blend of oils and waxes.
Occidental also created the speed-square pocket design, which changed the industry standards forever. Today, majority of tool belt manufactures incorporate this design into their tool belt systems.
Much like your childhood baseball glove, the Occidental Leather 5080DP needs to be broken in. Their leather pockets can be stretched and molded to your specific needs. The Tape Measure pocket was one that I worked into perfect shape just by stretching it out lightly with my hand.
On The Jobsite
I have been evaluating this Occidental Leather Framers Belt for a few weeks now and I am truly in love with it. Besides clothing and boots it is the first thing I put on in the morning at the jobsite and usually the last thing I take off before going home.
Once the leather was broken in, things such as the tape measure holder was molded to perfection. Another really nice thing I like about this belt and unlike my last belt, is the pockets move along the leather belt. If you do not like the hammer holder in the back, you can change it out to the front like the ACC Editor Rob Robillard prefers. I like my side pockets moved closer to the belt buckle, but when I want to get into my pants pockets, they slide right back with ease. You can modify the pockets how you see fit.
Overall Impression
There is something to say about a company that has been turning out top quality, and industry leading tool belts since 1980. While significantly priced higher then other brands, you are getting far better quality.
Occidental Leather is the cream of the crop of tool belts, and I'm sure you'd agree if you tried one out. So now that I have had my "Occidental Experience," I must say Occidental was right on point. If you are a professional contractor and wear a tool belt daily, why not wear the best?
How to and Where to Purchase
The Occidental Leather Pro-Framer Tool Belt can be purchased online at Amazon for $263 by clicking the link here: Occidental Leather Pro-Framer Tool Belt Model 5080DB