Gerber MP1 Multi-Tool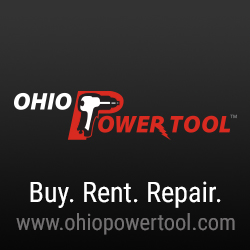 Gerber MP1 Multi-Tool Review
If we reviewed one multi-tool every day for a year, by the end of the year there would be 365 new versions to review. Maybe the Gerber MP1 Multi-Tool will be the only multi-tool I need and eliminate the other 364 reviews. Don't worry, we will review more multi-tools – it's what we do!
Multi-tools are one of the most commonly used tools by tradespersons, DIYers, outdoors men and regular Joe's alike. That covers just about everyone and there is a multi-variation tool designed for every niche sport and trade.
Gerber created the MP1 with a quality over quantity sort of angle. Their statement "You don't need more tools – you need the right tools" defines the MP1.  With 12 professional grade components they aimed to incorporate high quality tools that are most often needed as opposed to just stuffing as many as possible into one compact multi-tool.
GERBER MP1 OUT OF THE BOX
Slip the MP1 out of the well-fitting nylon sheath and the first thing you notice is the composite G-10 grip. The textured, flat-black surface provides a solid feel and is a pleasant departure from the cold, smooth steel of traditional multi-tools.
The next obvious move is to open it up and check out the pliers – just as I've done with every other multi to find its way into my hands. The operation is smooth and as the handles lightly snap open I discover a solid pair of spring loaded pliers complete with wire strippers and diagonal cutters. Close the MP1 back up and you have access to the rest of the 12 total components all featuring an integrated wedge lock. With a little practice, most can be opened and closed one-handed.
MP1 COMPONENTS
Multi-purpose plier jaws forged from 6150 carbon steel
Large fine edge blade of 420HC stainless steel
Large serrated blade of 420HC stainless steel
Universal magnetic bit driver with #2 Phillips bit
Large flat driver
Small flat driver
Small utility blade
Bottle opener/pry bar combo
GETTING TO WORK WITH THE GERBER MP1
After exploring the components of the MP1 my first thought was to put it to work tackling my "Honey-do" list. Unfortunately most of my household projects are at the paint stage so, I was off to a slow start. Even so, I got to use the pry tool on some tough paint can lids.  Prying was easy due to the blade being the thickest tool on the MP1. There was no flexion on the bar or even at the pivot point.
All fixtures and cover plates were easily removed and reattached with the screwdriver attachments. I even put the small flat driver to use snugging up those pesky set screws that always seem to back themselves out of my antique doorknobs. (Keeping that off my "Honey-do" list for the near future)
Determined to get the most use out of the MP1, I carried it on my person virtually 24/7 in search of ways to put it through the paces.  While working on my motorcycle I had the opportunity to put the pliers to good use. The pliers are nimble enough to release small hose clamps in tight areas, yet sturdy enough remove stiff nuts and tighten them down. There was a bit of flex/spring at the attachment points of the plier jaws and the handle when gripping firmly, but they functioned well and there was no evidence that any parts bowed out of shape permanently.
The three blades were all razor sharp and easily opened with one hand. From annoying plastic packaging to twine and cord, they cut through it all without hesitation. The small utility blade worked well as a chisel making adjusting a strike-plate and carving the opening in the jamb a breeze.
OVERALL IMPRESSION
After a few days carrying the MP1 it met all my daily needs, not once did I need to go looking for another hand tool. My usual preference is to keep my daily pocket knife in my pocket as opposed to on a belt – and so was concerned by its size. However, the nylon sheath fits nicely vertically or horizontally on my hip and at no time was it intrusive.
Each tool is well thought out and sized perfectly to do its job. The Gerber MP1 has become my daily carry multi tool and will be the standard by which I measure all others.
How and Where to Purchase
The Gerber Multi-Tool can be purchased online at Amazon.com for roughly $80 buy clicking on this purchasing link: Gerber MP1 Multi-Tool with Sheath