Diamondback Tool Belt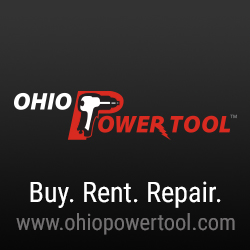 Diamondback Tool Belt Review
The tool belt is a must for keeping essential tools within reach, resulting in a faster work flow. A properly fitted tool bet and suspender rig also can reduce back fatigue and neck strain. We recently took a close look at Diamondback tool belt with the "Elias" and "Wrangell" pouches and suspender rig.
Not All Tool Belts Are The Same!
Not all professionals use the same tools or perform the same procedures, and as a result their tool belt needs differ. Everyone has specific needs, and you should consider your own work procedures and methods when selecting your tool belt rig.
Diamondback Quality
Diamondback offers a variety of tool bags, pouches, trade specific rigs and accessories.  Established 25 years ago Diamondback still makes their rigs in the USA.
Diamondback has a reputation for using quality materials and craftsmanship, resulting in a durable tool belt that will endure job site life. An interesting fact, most Diamondback customers report they are still using their bags after 15 years.
Which Diamondback Rig is Best For You?
Concord Carpenter Rob Robillard wrote a great article on choosing the right tool belt, however Diamondback has a few options for you when you're determining what is best for your line of work. They have trade specific systems already made, or if you choose, you mix and match to custom your own rig.
Trade specific systems cater to trim carpenters, framers, drywall installers, metal works, and roofers. That does not mean these belts wouldn't benefit you as a remodeler, plumber or electrician. These are just rigs that have been proven to benefit those professions.
Creating Your OWN Rig
Building your own rig is an easy process and allows you to specifically pick bags that are going to suit you and your specific needs.
I suggest you start with the foundation the belt, and then work up from there:
Belt
Pouches
Holsters
Suspenders
Other Accessories
My Tool Belt
The Diamondback rig I wear on jobs is a custom built set. As a remodeler I change up jobs often and want to have I need when I need it. Here are the details of my Diamondback tool belt:
Belt – 6" Support
Pouch – Elias – right side dominant
Pouch – Wrangell with magnetic closure – left side
Right side hammer holster
Deluxe suspenders
Gun Loop
Diamondback Belt
First and foremost the most important decision for me was the belt, it is the foundation of the tool rig system. I wanted something that was going to support my back from the weight. I chose the 6″ belt because it distributed the tool belt weight better and didn't dig into me like thinner belts.
Diamondback Pouches
The pouches required some research. I looked up all the specifications like number of pockets, slots and loops. Diamondback does a great job of listing these specifics on their website.
I also reached out to some of the crew members who utilize the Diamondback belts. Their input coupled with my needs lead me to the Elias on my dominant side. The Elias has 4 pockets, 10 slots and 3 loops. It also has spot for my speed square, a hammer loop and accepts the hammer holster or flat bar attachments.
On my left side I chose the Wrangell with magnetic closure. The Wrangell features 4 pockets, 6 slots, 3 loops, a speed square slot, outer pocket divider and will accept the hammer holster and the flat bar attachments.  Both of the pockets allow me to retrieve lower items without having to lean sideways.
Diamondback Holsters and Accessories
Diamondback offers a variety of accessories.  The hammer holster is an accessory that sets Diamondback above the others in our opinion. The typical hammer holder is in the back of your belt and often requires twisting and turning to retrieve it. Depending on your type of work your hammer is probably one of the most used tool on your belt. Constant twisting and turning to pull out the hammer sounds painful.
Having the hammer upfront, angled, and protected is an awesome feature.  Another key accessory is the gun loop. Designed with the cordless drill and pneumatic nailers in mind it has two loops. The gun loop can go anywhere on your belt with a solid belt clip that attaches to the 2″ belt.
Diamondback Suspenders
I never realized how much I liked wearing tool rig suspenders until I wore them with the Diamondback rig. I used to hate having to pull my belt up from sagging due to it weight. The suspenders allow the belt to sit in one spot and allows the weight to be distributed nicely taking the strain off my hips and lower back.
Diamondback on the Job Site
Ive been reviewing Diamondback rig now on the job site for about a month and I have been causing whiplash since day 1! Heads are turning looking at this tool rig. Ive had other remodelers on the job ask me a ton of questions, even requesting to try it on. the end result is that all of them have the same opinion, WOW!
Price
The Diamondback Tool Belt is expensive and yes you can go to your local box store and pick up a tool belt between $50 and $100. But how long will that rig last?
A well designed, durable and comfortable tool belt is an investment that should last a decade or more. So far Im impressed, and definitely believe you get what you pay for.  
This tool rig is worth its weight in gold and would recommend it to anyone looking for a great rig that has plenty of options for tool storage.
Here's what my rig costs:
Overall Impression
A Diamondback tool belt is a tool that you will wear every day.  On most job sites, it's the first thing that goes on, and the last thing that comes off.  The Diamondback is a long haul investment that will not disappoint.
Built with durability in mind the Diamondback rigs offer the organization and storage space for all  my essential tools.  Gone are the days of suffering through wearing an uncomfortable tool belt. The Diamondback belts are comfortable, and sit great on your sides, you'll forget you're wearing them.