Streamlight Dualie 2AA Flashlight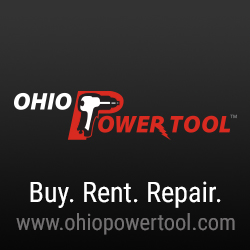 Streamlight Dualie 2AA Flashlight Review
For over 40 years Streamlight has been a leader in the lighting industry. Streamlight takes lighting to the next level by putting their employees through the same scenarios that we, the end users, are putting the lights through. From sending employees through Firefighter's and Police Officer's training to hunting, fishing and outdoors enthusiasts, all the employees experience the way we use their products.
Streamlight recently sent us one of their Dualie 2AA Flashlights for review. In the contracting field you often see many various types of lights. From bright LEDs fixed to our power tools all the way to large area style work lights. The Dualie flashlight definitely fits in this category. We have been testing this light out as our every day go to flashlight.
Dualie Specifications and Key Features
Dual Head Switch on either side of the body for easy beam selection and one handed operations.
Durable, non-conductive, corrosion-proof polymer resin; rocky stipple texture for a sure grip
Unbreakable polycarbonate face cap and side lens with scratch-resistant coating
IPX4 rated; 2m impact resistance tested
Unbreakable pocket clip
Integrated magnet on tail end for hands-free use
6.10" (15.5 cm); 3.9 oz. (111 grams) with AA alkaline batteries (included)
Dualie Lighting Modes
The Streamlight Dualie has 2 LEDs and three lighting modes: spot, flood & spot and flood simultaneously.
SPOT Mode :
The spot mode provides 115 lumen and shoots a beam roughly 364 feet (111m). Continuous run time is 24 hour
FLOOD Mode:
The flood mode provides 115 lumens and beam roughly 55 feet (17m). Continuous run time is 24 hours
SPOT/FLOOD Combo:
The spot/flood combo mode provides a total of 175 lumen and will run continuously for 15 hours
Intrinsically Safe
The Streamlight Dualie is designed to be intrinsically safe.  What does that mean? Intrinsic safety [IS] is a protection for safe operations of electrical equipment in hazardous areas by limiting the energy available of ignition. This is great for plumbing professionals because the flashlight will not ignite flammable gases.
Streamlight Dualie On the Job
The Streamlight Dualie replaced an old mag light flashlight I had in my tool pouch. The difference in brightness is like day and night. The smooth tight beam illuminates my work area much better. Working in  low lit areas is no longer cumbersome.
One of the best features of this light is the strong magnet on the tail of the light. This is perfect for hanging above your head. Working in tight spaces this magnet is a life savor. Full illumination of the job site keeps me safer then having the flashlight on the floor or even worse in my mouth! Well done Streamlight!
During a recent boiler room remodel lighting was a bit of an issue. There was a small basement window but it didn't provide much lighting. Taking down old wood paneling to make room for new stucco walls. The Streamlight Dualie hung on a 90deg  connector and illuminated my entire work space.
Overall Impression
If your in the market for a new LED flashlight for home or on the jobsite why not stick with the industries best? The Streamlight Dualie offers multiple mode options to cover all types of area lighting needed to get the job done at an extremely affordable price.
How to and Where to Purchase
The Streamlight Dualie Flashlight is available for $31.00 here on Amazon Streamlight Dualie 2AA Dual Beam Flashlight