Crucial Tools for Woodworking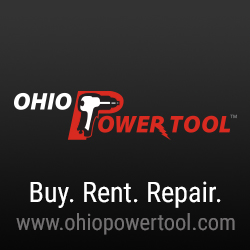 Crucial Tools for Woodworking
Which tools are most important to you when it comes to woodworking? This is something that will depend on what you are building of course.  My wife runs a custom sign business, called Simply Crafted By Luisa, so I am always sanding. Sanding is the most important part of what we do to ensure the stain or material is just perfect on the surface. Routering is also a very important part of our process, mostly knocking down the sharp edges.
This article will feature three crucial woodworking tools that best fit our needs. You might have three different ones or a mix-and-match of some of mine and others. For some, woodworking is a hobby, a time to relax and let your creative mind work. For others, woodworking is a business, and having the right equipment will not only make you better, but it will also make you money. Let's take a look at these three tools that better us as sign makers!
Cordless Orbital Sander
A hand-held power tool called a random orbital sander, commonly referred to as a palm sander, sands in a random-orbit fashion. i.e., continuously uneven, overlapping circles. Random orbital sanders are able to achieve a finer finish than a typical, slow-speed orbital finishing sander while maintaining the speed and aggression of a belt sander.
As previously mentioned, sanding is probably the most important part of our process. Often times customers want their signs painted or stained. Additionally, we offer vinyl on signs so the surface needs to be perfect.  When it comes to sanding, the orbital sander is the preferred method. We always start at 60 or 80 grit and work our way up to 240 grit. As you can imagine this is also the most time-consuming part of the process.  Currently, we are working on a custom flag for a local Army Veteran.

DEWALT | Model DCW210B
The model of the DEWALT cordless orbital sander seen in this section is DCW210B. The DEWALT DCW210 sells for $159.00 as a bare tool at ACME tool. Here is a link: DEWALT DCW210B
DCW210B | Specifications
Voltage – 20V
Weight – 1.9 Lbs
RPMs – 8,000 – 12,000
Dust Bag Collection
Brushless Motor
Cordless Router
A power tool known as a router has a flat base and a spinning blade that protrudes beyond the base. An electric motor powers the spindle. It routes out an area in hard material, such as wood or plastic. One of the most common uses of routers is rounding over the edges of dimensional lumber making them smooth versus solid and pointy These might be carried around or attached to router tables. The router is one of the most adaptable power tools, according to several woodworkers.
DEWALT | Model DCW600B
The model of the DEWALT cordless router seen in this section is DCW600B. The DEWALT DCW600B sells for $219.00 as a bare tool at ACME tool. Here is a link: DEWALT DCW600B
DCW600B | Specifications
Voltage – 20v
Weight – 2.6 Lbs
Collet – 1/4″
RPMs – 16,000 – 25,500
LED Light
Brushless Motor
Cordless Belt Sander
Wood and other materials are shaped and finished with belt sanders.  A pair of drums with an endless loop of sandpaper fixed on them are turned by an electric motor. Belt sanders can be portable and moved over the material, or they can be permanent and stationary, moving the material to the sanding belt. Belt sanders are often only used at the beginning of the sanding process or to quickly remove material because they can have a very forceful action on wood. They are occasionally also employed to take paint or other finishes off of wood.
We begin with the belt sander when a substantial amount of material needs to be moved. This is true for the majority of our larger signage, which requires gluing several pieces together. A planner may come to mind for some individuals, but we don't have much space in the garage shop. We always let the weight of the sander do the work rather than pushing down on it. Proceed slowly, making sure to overlap your passes, and let the tool continue without dipping. Avoid tipping the sander or changing speed or direction.
I wonder how the DEWALT cordless belt sander would hold up again other companies' cordless belt sanders in a drag race… Hmmm
DEWALT | Model DCW220B
The model of the DEWALT cordless belt sander seen in this section is DCW220B. The DEWALT DCW220B sells for $299.00 at ACME tool: Here is a link: DEWALT DCW220B
DCW220B | Specifications
Voltage – 20V

Weight – 8.2 Lbs

RPM's 198 – 320

Belt Size – 3″x21″
Brushless Motor
Closing Thoughts
As previously mentioned, there are copious amounts of woodworking tools, and narrowing down the most crucial tools really depends on what you are making. For us sign makers, these three tools (orbital sander, router, and belt sander) are the cream of the crop! Without these three, we would be forced to sand everything by hand which would take forever and a day! Again, these three might not be the three you consider the most crucial, and that's ok.
Thank you for taking the time to read this review, and always feel free to leave any comments, we love hearing from you guys!