3 Tips on Designing a Mudroom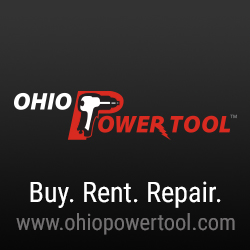 Tips for Designing a Mudroom
I think of a mudroom as synonymous with shedding of dirty, wet footwear and clothing and located typically off the kitchen. Designing a mudroom can be a relatively inexpensive remodel project that can easily be done by the DIY enthusiast.
Design your mudroom to be both functional and attractive. some key considerations are:
Easily accessible
Functional
Family size
Organization ad storage needs
Future needs
Tip 1: Selecting the Proper Flooring
Mudroom floors are going to get dirty. After all, it is the final destination of your shoes, jackets and hats. It is also where your shoes begin their journey, so needless to say its a heavily walked on area. Having the proper type of flooring is important.
Tile or hardwood flooring makes better sense for a mudroom floor choice, as opposed to carpet. Carpet stains easily and is more difficult to clean.
Tip 2: Choose Functional Storage
The sky is the limit when designing a mudroom. There are tons of ideas on internet sites such as Pinterest or DIY.com. There are several items I would say are a must. Maximizing the storage with the space you have will definitely get you more bang for your buck.
Hooks
Shoe Cubbies
Closet
Easily cleanable flooring
Bench
Shelves
 
Tip 3: Design Your Mudroom With Children In Mind
When designing a mudroom, think of how children will use the space no just the adults. As a parent I am always telling my children to hang up their jackets. Simply opening the closet door, taking their jacket and putting it on a hanger and actually hanging it was just to difficult!
Eliminating the whole 3 step process by creating an open space with just hooks means your children will more likely to hang their coat on a hook than to open a closet. In this situation, low-hanging hooks are the best option. Kids can easily hang their bags and coats on rows of hooks and kick off their shoes below.
Having a bench to sit on while taking off your shoes will eliminate the what I like to call the "fling factor." Coming into the house and just fling their shoes in a hurry or because there is no place to sit down. The bench provides a place to sit while taking off your shoes and putting them into shoe cubbies will keep Mom happy!