Closet Organization Tips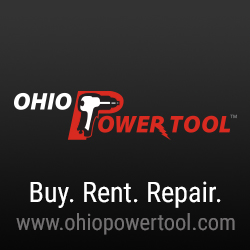 Installing an ELFA Closet Storage System
One of the biggest headaches in our adult life is how to stay organized. Closets are great places to keep stuff out of sight, but also a place that collects clutter and quickly becomes unorganized. Who hasn't tucked something away in their closet only to find themselves scratching their heads later saying, where did I put that? GUILTY!
I just recently installed three closet systems for a customer who had just purchased a new home. Starting closet organization from scratch is much easier when the closet is empty than when it's jam packed with items.  My customer decided to go with a well named brand from the Container Store called Elfa. Elfa has been a developer of storage solutions for over 65 years. After 65 years Elfa continues to lead the pack in innovation by providing convenient storage systems, which was why she decided to go with them.
There were three bedroom closets in her house that she wanted to install Elfa systems in. A large master closet, large bedroom closet and another small bedroom closet.
Getting Started
Getting started with the closet design is pretty simple and straight forward. First step you need to take is measuring your usable closet space.  The measurements you need to have are the width (side to side), the height (top to bottom) and the depth (front to back). Once you have the measurements you can choose 1 of 2 options;
You can design your system online using their Design Center link.
Head into your local Container Store and they have designers create a closet design.
Designing Your Storage Solution
I met my customer at the nearest Container Store after work one night to assist her with the closet design plan. The designer at the Container Store was very helpful and answered several questions we both had. This proved to be more beneficial then doing it online where our questions might not have been answered.
Elfa has several models and options for you to choose from. Having an idea of the style you want will definitely speed up the process. In this installation, my customer chose the Elfa Easy Hang system with Walnut fascia and platinum ventilated wire shelves. Also included were several platinum sliding draw systems and clothes rods. A nice system!
How to Install An ELA Storage System:
Elfa includes all the installation hardware you need, you do not have to worry about having the proper screws, anchors or clips, its all included.  Follow these steps to install an Elfa system:
Step 1: Installing the Top Track
You will receive a custom length top track that will come with holes pre drilled.  There are several types of fasteners they offer, and you will need to know what you are mounting to.  We mounted our system over textured plaster with the hopes of hitting a few studs along the way. Elfa supplied drywall and plaster anchors as well as wood screws. Making sure your top track is level is probably the most important part of this whole closet system installation!  A stud finder is helpful too!
Step 2: Installing the Easy Hang Standards
Depending on the width of your closet you could have anywhere from 2 or more Easy Hang Standards. The Easy Hang Standards are the rails that secure to your top track and are what the entire closet system is built off. For this install we had two closets with 3 standards and the master closet had 4. The top track has built-in notches that allow you to insert and hang the standards, allowing you to slide them into position.
Step 3: Installing Fascia to Wire Shelves
The fascia is connected to the wire shelving by a plastic clip system and is designed to cover the front face of the shelf. It gives it a more elegant look other than the simple metal shelf look.
NOTE – Be sure to install the fascia prior to installing the shelves onto the standards, since once the shelves are installed, putting on the fascia is impossible.
Step 4: Installing Shelves, Draws and Clothes Rods
Following your design plan is crucial during this step. Your design will dictate where your standards end up depending on the width of your shelves. There are dozens of sizes that come standard, but with Elfa you can customize the shelving to your specific needs.  Shelves can be cut to order if your particular size isn't something they have standard.  The shelving, draws and rods all attach to and hang from the shelf brackets. We also used décor shelves which secure the same way but are solid wood shelves versus the ventilated look.
Step 5: Installing the Bracket Caps
Having the top of your bracket capped off will eliminate the chances of your clothes or linens getting snagged on the exposed metal. The cap is a plastic trim piece that slides over the bracket on either the far right or left side of the closet system to give it that finishing touch.
Step 6: Installing the Top Track Cover
The final step of installation is to cover up the unused section of the top track. This is the final touch on your installation and will require some measuring to make sure your track is perfectly covered.
Some Tools Required
There are some tools that you will need to install the Elfa Closet System. These tools are not included.  For the install you will need the following basic tools:
pencil/marker
tape measure
drill with 3/8″ bit for anchors
#2 Philips bit for fastening
level
Philips screwdriver
scissors or snips
Finished Closet Pictures
Master Bedroom Closet
Girl's Closet
Boy's Closet
Closing Thoughts
Elfa Closet Systems are elegant, simple to install but expensive.  If you are looking for a dependable and innovative closet storage solution, then look no further than Elfa.
Elfa runs a huge 30% sale starting on Christmas eve runs until Monday February 15th every year. This sale includes the material and installation. Save your money on the install and follow these easy steps. My suggestion is to utilize the extra savings and splurge on a sliding shoe rack for her or sliding jewelry drawer and also a sliding tie rack for him to!