2022 Holiday Gift Guide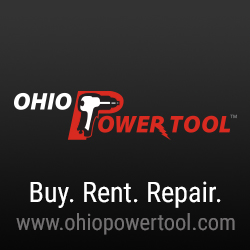 2022 Holiday Gift Guide
The holidays are right around the corner.. Do you need that perfect gift for your special someone? We have you covered in this holiday gift guide.  We have spent countless hours reviewing a slew of interesting and useful tools from the newest gadgets to the classic must-haves in your toolbox!
Every year the crew of Concord Carpenter and Tool Box Buzz come up with a holiday gift guide. There are so many awesome, cool and innovative products we review each year and we try to give you some ideas of the person who already has everything they need! These gift guides are some of our favorites and we think you could get some good ideas from them.
Here are our Top Ten Gifts that will cost you $150.00 or less. Enjoy and happy shopping!
Crescent CPK258FL – 3-1/4″ Low Profile Pocket Knife
The Crescent CPK258FL knife is ball bearing-assisted flipper tab for effortless one-handed deployment. Frame lock mechanism for sturdy blade opening and closing. D2 steel provides long-edge retention for the blade. Pocket clip designed for deep pocket carry.
Crescent CPK258FL | Features
Blade edge performance, quality D2 steel blade endures heavy use and various conditions found on job sites
Smooth blade deployment: ball bearing assisted design provides continuous smooth deployment even after heavy use
Deep pocket design: A sleek low pro or EDC position that keeps the knife hidden, allowing users to clip on and off the belt/pocket all day long
Flipper tab: flipper tab allows easy, one-handed blade deployment
Ergonomic handle: designed for maximum grip and comfort for improved cut control
How To Purchase:
The Crescent CPk258FL Knife can be purchased from Acme Tools for just $27.99 here:
Acme Tool
Ryobi PCL631 – 18V One+ Hybrid LED Panel Light
If there is such as thing as a favorite work light, then the Ryobi 18V One+ Hybrid LED Panel Light is our new favorite work light.  This LED work light knocks it out of the park each and every time we use it. This light is perfect for outdoor activity, low lit areas, and those of you who like to venture into the dark side!
Hybrid LED Panel Light |Specifications:
3,000 Lumens of light output
360° rotating side panels
150° pivoting front panel
Hybrid for use with any 18V One+ Ryobi Battery or extension cord
Tripod mounting compatible with built-in 1/4 in.-20 insert
3 settings (high/medium/low) for a variety of applications
Over 12 hours of runtime on low
How To Purchase:
The Ryobi 18V Hybrid LED Panel Light is sold for $99.00 at the Home Depot here: Home Depot
Smith & Wesson 1098726 – M&P Officer RXP Rechargeable Flashlight

This Smith & Wesson M&P Officer RXP flashlight is a great everyday carry flashlight. When first looking at this light and who might benefit from it,  public safety and the military personnel come to, but so don't construction trades and homeowners. Folks in the trades are constantly working in dimly lit, dark areas.
M&P Flashlight | Features
Modes: Low [100 lumen], High [1062 lumen], Strobe
Length: 5.6"
Weight: 5.6 oz battery
Low Runtime:       18 hours
High Runtime:      2 hours, 31 Minutes
Charging time:      5 hours
Beam distance:      261 Meters
How To Purchase:
This S&W M&P Flashlight can be purchased on $99.99 on their site here: Smith & Wesson
Bubba Kitchen Knives
Spending time with family and friends is one of our favorite pastimes outside of renovating clients' houses.  Enjoying gatherings at our homes and preparing a delectable dinner is a requirement. Working in the kitchen can be a stress reliever. The sounds of a knife chopping, a hot pan sizzling, and the aroma of delicious food cooking, all while having a good time with friends and family equals satisfaction!

Bubba Knife | 8″ Chef Knife
The BUBBA 8″ Chef Knife is the perfect all-purpose kitchen tool, ready for all your slicing, dicing, and chopping requirements. This knife is great for chopping veggies or slicing up your catch of the day.

Bubba Knife | 6.5″ Nakiri Knife
The Nakiri knife is a Japanese knife that is perfect for chopping up any type of vegetable or mincing the tiniest garlic cloves. It's a one-of-a-kind kitchen knife with a flat straight edge blade and a blade length that's greater than most other prep knives
How To Purchase:
You can purchase the Chef's Knife for $85.00 and the Nakiri Knife for $67.00 online.
ToughBuilt TB-WB700 – Quickset Work Bench
Some job sites tend to get disorganized and it can happen fast. Working neatly and efficiently is something the TBB crew prides itself on. Our job sites typically stay well organized. Toughbuilt creates innovative products that help the end user to build faster, build stronger, and work smarter. ToughBuilt listens to professionals who work on the job sites day in and day out. They take their feedback and create tools that will help save time, money, and unnecessary hassle.
QuickSet Work Bench | Specifications
Instant setup and fold-away handle mechanism
Folds up to 2'x3′
Flush-Fit carry handle
Multiple Clamping Points
31″ Work Height
2'x3′ Work Surface
How to Purchase:
The ToughBuilt QuickSet Work bench sells for $119.00 at Lowes: ToughBuilt Lowes but we are hearing its going to be 69.99 sale on Black Friday.

Trigjig RSA7 – Fixed Rafter Square
Rafter squares come in a variety of styles, but there are only a few (two that we are aware of) that have fixed levels connected. With the help of these squares, you may make your work plumb and/or level in addition to marking lines at different angles.
The UK is where Trigjig tools are designed and made. The primary focus of Trigjig is on hand instruments for precise marking and measuring. These tools have been precisely CNC-cut from the best materials available. Trigjig places a strong emphasis on the requirement to produce tools that are cutting-edge, precise, actually useful, and the best available.
RSA7 | Features
7-inch rule
CNC deep engraved protractor gauge
Scribe lines every 1/4 inch
1/3rd scribe marks for common timber widths
Parallel slots
Rise per foot of the run table
Rafter length per foot of the run table
How to Purchase:
The TrigJig Rafter Square sells for $119.00 directly from TrigJig here: TrigJig
Bad Ass Extension Cords
We still require power in a world where the bulk of our job sites is cordless! How do we keep our batteries charged? The obvious solution is to use a charger, but what if the power supply isn't nearby? Extension cords are useful in this situation. We recently received a few extension cords from Bad Ass Extension Cords to review and evaluate on our job sites.
What's a Bad Ass Extension Cord?
Flexible: 100% soft-drawn, annealed, bunch-stranded copper conductors guarantee maximum flexibility.
Water Resistant: Water cannot penetrate the insulation covering the copper conductors and cause life-threatening electrical shocks.
Flame Retardant: Bad Ass Cords have special jacket composition that inhibits flames and combustion.
Don't weather check-in in direct sunlight or extreme cold.
Use plugs with heavy-duty, full-sized industrial brass blades, contacts, and ground pins for superior electrical contact.
Have oversized, molded strain reliefs that anchor the plugs and connectors to the cord body and keep them from separating if the cord is accidentally yanked from the outlet.
Are safety tested and rated by UL/cUL or ETL/cETL
How To Purchase:
There are a slue of cords that Bad Ass Extension Cords make most of them sell for under $100 here: Bad Ass Extension Cords
Stabila LD25 Laser Distance Measurer
The modern alternative to the traditional tape measure is a laser distance measurer (LDM). You won't need to rely on another person with a steady hand to conduct accurate measurements with the Stabila LD250 BT Laser Distance Measurer because LDMs can be handled by a single person across long distances.
A good laser measure can be a beneficial addition to the toolkit of a variety of professionals, including builders, contractors, architects, surveyors, tilers, kitchen fitters, flooring contractors, and many other professions that require precise measuring.
Stablia LD250 | Features
Compact, easy-to-use laser.
Integrated Bluetooth® Smart 4.0 technology for the wireless transfer of measurement data from the laser to a smartphone or tablet.
4 basic measuring functions: length, area, volume and continuous measurement.
Calculates measuring results quickly.
The large digits and display lighting make it very easy to read
How To Purchase:
The Stabila LDM sells for $140.00 at Acme Tools here: Acme Stabila LD250
Venustas Heated Jacket / Vest
Founded in 2018, Venustas is an up-and-coming brand that specializes in cold-weather gear. Their commitment is to helping people adventure the outdoors in the winter with comfort!
Venustas | Heat Settings
This jacket and vest have three settings and will offer a variety of run times
Pre-heat [blinking red LED]
Low Setting – Average run time 8-10hrs
Medium Setting – Average run time 5-6hrs
High Setting – Average run time 3hrs
How To Purchase:
Both the heated jacket [$149.00] and heated vest [$139.00] can be purchased on Amazon here: Heated Jacket / Heated Vest
Timberland Pro REAXION Quarter Zip Jacket
Who doesn't like to make sure their special person looks good? Well we are currently testing and evaluating some Timberland Pro clothing and needed to share this one with you!
Designed with a sleek look and athletic fit, this zip-neck fleece jacket packs in plenty of comfort features with raglan sleeves for mobility and cozy fabrication crafted from 58% recycled nylon.
How To Purchase:
The Timberland Pro REAXION Quarter Zip can be purchased on Amazon here: Timberland Pro Amazon
**BONUS ALERT **
Toughbuilt Scraper Utility Knife
Who does not like a holiday gift guide bonus? This one is something cool we covered earlier this year. It's the ToughBuilt Scraper Utility Knife.
Pro Grade. 2-in-1 tool that combines a scraper and utility knife. Includes 5 ToughBuilt Universal Blades that are easy to change and work with almost all other utility knives. This knife has a Robust, non-slip grip  and a nice safety-release button.
 How to Purchase:
The ToughBuilt Scraper Utility Knife can be purchased for under $25 on Amazon here: Toughbuilt Amazon
Final Thoughts
This time of year we really enjoy creating our holiday gift guide. We hope that you are able to select that one final gift that will complete this year's magic for your special person. If we missed the make here, please consider heading over to Tool Box Buzz to check out our other holiday gift guide for even more thoughtful, fun, and innovative ideas.
Happy Holidays from our Crew to yours!