2021 Holiday Gift Guide – Gifts Under $100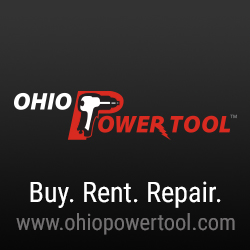 Concord Carpenter's 2021 Gift Ideas for Under $100
We've all struggled to find that one last gift or even that one gift for the person who has everything! We'd like to share our thoughts on what we think would be a good idea for this guy or girl. Every year, we attempt to publish a holiday gift guide both here and at Tool Box Buzz. This year, we're taking a different approach. This gift guide will not empty your wallet. All of these gifts are under $100 in price.
We have whittled down our gift guide to ten options. We believe that these ten will provide you with the most bang for your buck. These are all gifts that our crew members have purchased in the last year that they believe is ideal gift for your loved ones!
Olfa MXP-AL Retractable Knife
Featuring a sleek die-cast aluminum handle with an integrated wraparound anti-slip grip. This metal knife is designed for the challenges of even the toughest job sites while still looking sharp and stylish. The oversized, ergonomic handle contours to the hand, making this knife your new go-to cutting tool. The rugged stainless steel blade channel extends the full length of the handle to support heavy-duty cutting.
The auto-lock blade slider allows for quick and easy one-touch blade extension into multiple cutting depths. Tactile and audible clicks at each stop assure correct blade placement. The blade locks into pre-set detents for a secure hold during pushing and pulling movements for dependable cutting.
The Olfa MXP-AL Retractable Knife can be purchased for $17.99 here: Olfa MXP-AL retractable Knife
Milwaukee LED Rechargeable Flashlight – Model 2161-21
The Milwaukee flashlight has a precision twist focusing for complete control of the beam size and intensity, allowing the user to search, trace, or inspect more effectively. This compact flashlight has a removable clip for versatile attachment and is designed for easy carry and storage.
The flashlight body is made of aircraft aluminum and the body and lens are impacts and chemical resistant. It has an IP67 rating and it's also dustproof and submersible up to 1 meter deep in water. To charge this flashlight, it can be plugged in (via a micro-USB port that's hidden under a sliding compartment), or the battery can be removed and charged in a separate charger.
The multi-functional power button, which is optimized for one-click operation and ease of use, provides battery indication and mode selection. The mode memory intelligence turns on the flashlight in the most recently used mode. High, medium, and low mode options with up to 14-hours of runtime allow you to maximize brightness or extend runtime. This waterproof flashlight is designed to withstand the harshest conditions.
The Milwaukee LED Rechargeable Flashlight can be purchased for $79.99 here: Milwaukee LED Rechargeable Flashlight
Holstery TapeMaster and HammerMaster
Toolbelts are often a love-hate relationship. A high-quality belt system may offer all-day comfort but require a bulky loadbearing set-up. Holstery is a company that is helping to change that mindset.  When mounted on the belt, the Holstery tactical holders provide a comfortable and intuitive ride height for your tools. I found that the hammer holder sits "just right" and does not dig or poke into the body. Holstery sized their steel loop to accommodate a larger range of hammers from small finish work models up to larger framers.
The Holstery TapeMaster can be purchased for $24.99 and the HammerMaster can be purchased for $24.99 here: Holstery TapeMaster and Holstery HammerMaster
Dewalt 20v Cordless Impact – DCF887B
There's no doubt that Impact Drivers have completely changed the construction industry and drastically improved both productivity and quality. Impact drivers allow users to more quickly install threaded fasteners while avoiding damage to the fasteners. The DEWALT DCF887B Impact Driver is ideal for this wide range of fastening tasks. This driver has a brushless motor, which provides 0-3,800 IPM and more run time and capacity than standard units.
It features a 3-speed setting for optimized applications and control, 3 LEDs with 20-second delay after trigger release, and one-handed loading 1/4″ hex chuck with an easy grip sleeve. Plus it weighs only 2 pounds!
If you already have batteries and a charger, DEWALT bare tools are an excellent addition to your toolbox.  This SUPER COMPACT 3-speed impact driver has great versatility and the three LED lights really illuminate your work area!
The Dewalt 20v Cordless Impact Model DCF877B can be purchased for $99.00 here: Dewalt DCF887B 20v Impact Driver
Lufkin Shockforce NITE EYE 25′ Tape Measure
A tape measure is of course one of the most used tools for any tradesperson, especially carpenters. Using one that is as close to perfect for your work is one of the little things that make the work go smoothly…while one that is aggravating, even in a small way, over time becomes a real thorn in your side. there are hundreds of tape measures to choose from but Lufkin makes that decision easy for us!
Shockforce redefines the term "high performance" with 14 feet of standout and a drop test from 100 feet onto solid concrete. With a diamond-coated 360-degree end hook that provides 50% more gripping power, a two-sided blade with vertical markings on the back, and class-leading ergonomics, this tape is destined to become the new standard for trade professionals. There's also the Shockforce Nite Eye, which has all of the original Shockforce's capabilities plus the Nite Eye's high visibility green on the black blade for legibility in any lighting condition.
The Lufkin Shockforce Nite Eye 25-ft Tape sells for $24.98 here: Lufkin Shockforce Nite Eye 25-ft Tape
Treblab FX100 Outdoor Speaker
Our first impression of this Treblab speaker is that it appears durable and well made. Its IPX4 rating certifies it as shock-proof, dust-proof, and IPX4 water-resistant.  Advertised, the speaker as waterproof but its design shows us that it's more water-resistant and not waterproof or immersion proof. The controls are simple and fairly intuitive. You are able to quickly and easily able to link up the Bluetooth on your cellphone. The volume is plenty loud for a small portable 360° surround speaker, looks like it provides 360° but the sound definitely comes from [louder] in one section of the speaker grill.
It's a perfect speaker for harsh environments like a job site, camping, hiking, or the beach. The sound quality is great and having a power bank to top off smaller electronics [USB] can be useful.
The Treblab FX100 Outdoor Speaker sells for $77.97 here: Treblab FX100 Outdoor Speaker
Helly Hansen Verglas 1/2″ Zip
At the end of the long workday or even the end of a super long tiresome work week, there is nothing like taking off the tool belt, kicking off the work boots, the dirty work pants, and slipping into something a lot more comfortable! It is literally one of our favorite things to do!  The Helly Hansen Verglas 1/2 Zip is the perfect outer layer on a nice Spring day.
The Helly Hansen Verglas Pullover sells in multiple colors for $80.00 here: Helly Hansen Verglas 1/2 Zip
Diamondback Skopa Tool Bucket
The Skopa is an all-purpose utility storage container that satisfies any and all needs you have on the Jobsite for transporting and storing…well, just about anything. The Skopa tool bucket is constructed with Diamondback® DiamondSkin, making it extremely durable and lightweight. Carry large or odd-shaped tools, haul small debris from your work area, or store rags, sponges, and other miscellaneous items. No hard plastic at the bottom, so it won't scratch finished surfaces. The Skopa comes standard with a 12.5″ webbing handle.
The Diamondback Skopa Tool Bucket can be purchased for $65.00 here:  Diamondback Skopa Tool Bucket 
Empire 48″ Magnetic LED Level
A "lighted level" Really?
I know what you are thinking but "box levels" are incredibly versatile tools, with wide usage in low-light work environments. Users have had to resort to inefficient alternative lighting solutions, such as cellphone lights or flashlights, to see the bubble meniscus. Well, no more thanks to Empire Levels!
The Empire UltraView LED level em95 combines the professional features of the 75 True Blue box level with the patented, UltraView technology to provide superior vial visibility in dark, low, and bright light applications. The patented, UltraView system uses dual LEDs, optical brightener, and e-Band vials to provide high-definition viewing in all conditions. Its IP54 rating meets the durability demands of the Jobsite by protecting it from dust and water.
The Empire levels magnet uses rare-earth magnets which provide maximum holding strength when installing metal door frames, leveling steel studs, lally columns, or ferrous pipe, allowing you to free your hands up.
A quality level is one of the most fundamental tools required by all the trades in construction, get the Empire 48″ Magnetic LED Level for $69.99 here: Empire 48″ Magnetic LED Level
Ryobi 95pc Drill and Impact Drive Set
RYOBI introduces the 95-Piece Drilling and Drive Kit. This assortment of drilling and impact bits includes a large variety of fit for all projects including wood, metal, plastic, brick, block, concrete, and mortar materials. The Black Oxide bits are constructed out of high-speed steel with a black oxide finish to offer superior durability. This set includes
(20) Black Oxide Drill and Drive Bits
(5) masonry drill bits
(4) woodboring spade bits
(6) brad point drill bits
(41) 1 in. impact driver bits
(9) 2 in. impact driver bits
(3) 3 1/2 in. impact driver bits
(6) impact nut drivers
(1) impact magnetic bit holder
Clear front carrying case
The Ryobi 95pc Drill and Impact Drive Set has you covered for all of your drilling fastening needs, and is the perfect gift at $17.97  Ryobi 95pc Drill and Impact Drive Set 
Our Thanks to you
Thank you for taking the time to read our Holiday Gift Guide for 2021. We want to wish you and your family a very happy and healthy holiday season on behalf of the entire Concord Carpenter and Tool Box Buzz crews. Thank you for your ongoing support, and we look forward to sharing 2022 with you!