Work Sharp Professional Electric Kitchen Sharpener Review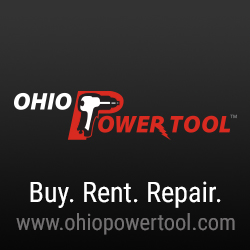 Work Sharp Professional Electric Kitchen Knife Sharpener
At the push of a button, shape, sharpen, and refine all of your kitchen knives with the Work Sharp Professional Electric Kitchen Knife Sharpener. It is an angle-guided sharpener that makes use of flexible abrasives, controlled speeds, and timed sharpening cycles.
When you use more force when using a dull knife, you run the risk of getting cuts, stab wounds to your leg, arm, or torso, and increased joint and nerve discomfort from repetitive motions, which can be an early warning sign of a chronic, disabling injury. Having a nice sharp knife will actually reduce your chance of injuries.

Unboxing | Assembly
When the Work Sharp Professional Electric Kitchen Knife Sharpener arrived there was just a couple of steps before operations could commence.
There were two 17° sharpening guides which need to be installed, which is super simple.  Align the screw on the sharpening guide to the hole on the sharpener and push the guide forward toward the front of the sharpener until it snaps into place. Make sure it is flush with the sharpener.
The sharpening belt came already installed. Charging the sharpener was the last step. Once charged, we were ready to sharpen.
Work Sharp Kit Components
The Work Sharp Professional Electric Kitchen Knife Sharpener comes with the following components
Sharpener
Charging Cord
17° Left and Right Sharpening Guides
(2) P120 Medium Grit Belts
(1) P3000 Extra Fine Grit Belt
Electric Knife Sharpening | Operations
The 17° guides create an optimal edge on any straight edge knife. The angle guides provide precision and repeatability to ensure fast and accurate sharpening. This sharpener is great for chef's knives, serrated bread knives (FLAT SIDE ONLY), or even scissors.
Insert the heel of the knife into the left sharpening guide, keeping it up against the leather lining and softly resting on the front edge roller. Using light pressure, slowly pull your knife blade through the sharpening guide (8" knife = 8 seconds). Repeat on the right guide. Continue alternating sides until the machine automatically shuts off.
Timed Settings
This electric kitchen knife sharpener has front button and 4 operation options to chose from. The programs automatically adjust speed and shut off when your process is complete
Shape
Sharpen
Refine
Untimed Cycle
Shape
Click the front button 3 times quickly to get to the shape mode. This mode will automatically run for 90 seconds. This mode is recommended for the first time sharpening on a knife, or if knife is very dull.
Sharpen
Click the front button 2 times quickly to get to the sharpening mode. This mode will automatically run for 90 seconds. This mode is recommended for knives that have been sharpened regularly and already have been shaped.
Refine
Click the front button 1 time to get to the refining mode. This mode will automatically run for 45 seconds. This mode is recommended for refining that crisp edge between sharping.
Untimed Cycle
To start an untimed cycle, press and hold button for 3 seconds.  This will continuously run so you can shape the blade for a longer period of time. Press the button again to stop.
Changing / Replacing Belts
Pull open the front cover of the unit. Cover is secured with magnet. Press down on the tensioner, located behind the top, large pulley (wheel). Holding tensioner down, slide belt off. Lift up tensioner to find extra belt storage. To install new belt, hold tensioner down and slide belt around all 3 pulleys (wheels).
Closing Thoughts
Aside than remodeling clients' homes, one of my favorite things to do is cook.  I like hosting parties at my house, and cooking a delicious dinner is a must.  It truly completes me to hear the sounds of a knife cutting vegetables, a hot skillet sizzling, and the smells of delectable food cooking while spending time with friends and family. Being able to efficiently prep the food with nice crisp, sharp, knife is just what I need!
This Work Sharp Professional Electric Kitchen Knife Sharpener sells for just under $150.00 on Amazon here: Work Sharp Professional Electric Kitchen Knife Sharpener