Bubba Kitchen Knives Review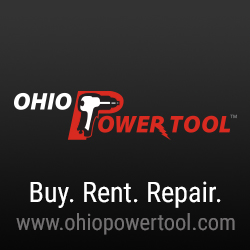 Bubba Kitchen Knives Review
Our Weekend Warrior Page covers a variety of topics. From outdoors, indoors, firearms safety to clothing we cover it all. Covering Bubba Knives in the kitchen is where I want to be! Let's take a look at the 8″ Chef's Knife as well as the 6.5″ Nakiri Knife
Spending time with family and friends is one of my favorite pastimes outside of renovating clients' houses. I enjoy having gatherings at my home and preparing a delectable dinner is a requirement. I find that working in the kitchen relaxes me. The sounds of a knife chopping, a hot pan sizzling, and the aroma of delicious food cooking, all while having a good time with friends and family, really completes me.
First Impressions
My kitchen cutlery collection is something that is growing since my kitchen remodel in April of 2020. When we found Bubba Knives through AOB (American Outdoor Brands) I knew their knives had a home in my kitchen. The first thing that drew me to them was the handle. Their stylish G10 handle added just the right amount of flare in wanted in a knife. It is super comfortable and well crafted.
8″ Chef Knife
The day the Bubba Chef knife arrived I used it! I didn't know what I was going to make for dinner but I knew it was going to involve cutting up veggies! Searching the refrigerator I came to the conclusion it was going to be veggie stirfry for dinner.
The BUBBA 8″ Chef Knife is the perfect all-purpose kitchen tool, ready for all your slicing, dicing, and chopping requirements. This knife is great for chopping veggies or slicing up your catch of the day. The premium German Steel blade's fine craftsmanship produces an extraordinarily sharp, long-lasting edge that can handle anything in your next dish can throw at it!
6.5″ Nakiri Knife
The Nakiri knife is a Japanese knife that is perfect for chopping up any type of vegetable or mincing the tiniest garlic cloves. It's a one-of-a-kind kitchen knife with a flat straight edge blade and a blade length that's greater than most other prep knives. During a friend's Christmas gathering food prep, I was able to use the Nakiri to dice up Roma tomatoes and garlic for a nice savory Bruschetta dish.
The BUBBA 6.5″ Nakiri Knife is the perfect vegetable knife. The Nakiri is shorter and thinner than a standard cleaver, allowing you more control and precision for the perfect presentation. Same as the Chef's knife the Nakiri has the same German Steel blade's fine craftsmanship which produces a very sharp, long-lasting edge, making it the ideal instrument for chopping up the ingredients for my next family and friends gathering!
German Steel Blade and Craftsmanship

Final Thoughts about Bubba Knives
Tired of having cheap, dull, and ugly knives in your drawer? Shop Bubba and get the German Craftsmanship that Chefs worldwide have come to love. In our opinion, the Bubba knives are priced just right.
You can purchase the Chef's Knife for $85.00 and the Nakiri Knife for $67.00 online.