WEATHER GUARD Truck Box with Remote Access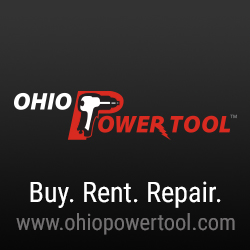 WEATHER GUARD® QuickDraw Remote Access System
Professional contractors and DIYers have long awaited the technology of a key-less remote access system for their tool storage. Fumbling with keys or frozen locks will no longer hamper our efforts when retrieving or putting away or heavy tools or equipment.
"Being committed to delivering products that provide durability, organization, and convenience both on and off the job sites" is WEATHER GUARD ® claim to fame.  The Vice President of Marketing also says "With the introduction of Quick-draw, we are able to improve the product experience by leveraging premium technology that is typically found in the automotive industry and deliver this new innovation to truck boxes."
HOW IT WORKS:
The WEATHER GUARD Truck Box with remote access has a simple point, click and open concept. The range is said to be up to 100 feet and will automatically unlock when the remote is within 5 feet.  You can have up to three boxes programmed to one remote and up to 10 total remotes fobs programmed per vehicle, allowing multiple users.

DIGITAL ENCRYPTION SECURITY:
The QuickDraw system also provides a multi-level digital encryption for increased security.
Encryption is the process of encoding messages or information in such a way that only authorized parties can read it. Encryption does not of itself prevent interception, but denies the message content to the interceptor, virtually making it impossible to hack.
RETROFITTING:
Existing WEATHER GUARD® boxes can be retrofitted with this new key-less remote technology. It is compatible with 16 WEATHER GUARD® models, including the most popular model the 127 Saddle Box. With the new QuickDraw Technology, all you have to do it point, click and open.
HOW AND WHERE TO BUY:
You can learn more about the Weather Guard truck box with remote access  on their website. You will need the size specifications when you contact an authorized distributor.   This is  still fairly new so pricing may vary.
Keep your eye out here on ACC, we may review one of these QuickDraw remote key-less entry systems after the first of the year on our new ACC Chevy Pickup Truck.