Milwaukee Job Site Organizer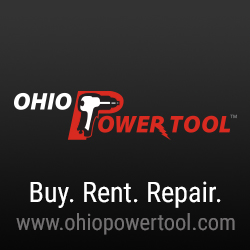 New Milwaukee Job Site Organizer – Model 225046
The Crew of ACC just recently got back from the Milwaukee New Product Symposium and Milwaukee really impressed up with the over 80 new products they are getting ready to unveil.  Some products are scheduled to release as soon as August while others are slated to be launched in the first quarter of 2016.
Milwaukee Tool continues to grow its line of rugged and durable tool storage solutions with the introduction of their new Jobsite Organizer. The most versatile of its kind, the new Milwaukee Job Site Organizer was  precisely designed for increased productivity and has up to 20% more capacity than its nearest competition.
Milwaukee Job Site Organizer Design
Designed with the needs of the professional tradesman in mind, the new organizers feature (8) small and (2) large removable bins, all of which can be removed and mounted to jobsite material by utilizing the integrated screw slot.  A seal around the perimeter of each bin prevents your small items, such as wire nuts, machine screws or thumb tacks, from migrating from one bin to the other.  Another nice feature is Milwaukee designed the small bins 4″x4″ in size which makes them easily exchangeable with other common electrical boxes.
Stackable
As contractors we know that just one of these Milwaukee Job Site Organizer wouldn't be enough and Milwaukee took this issue and designed a stackable organizer with side clips to secure one another. These innovative side clips not only allow the units to be attached together, they also provide full access to each when they are stacked on top of one another.  As part of their new design Milwaukee increased durability by reinforcing ribs for strength and added an weather seal gasket to keep your fasteners dry.
Video Sneak Peek:
How and Where to Purchase
The Milwaukee Job Site Organizer – Model 225046 can be purchased on Amazon for about $30.00 by clicking the purchase link here: Milwaukee Jobsite Organizer Model 225046 – Red