StopBox Handgun Retention Device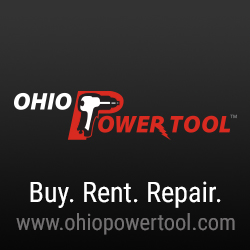 StopBox Handgun Retention Device
The StopBox Handgun Retention Device is a portable instant-access handgun retention device.  This safe does not use batteries, electronics or external keys. The StopBox hand gesture code lock is instinctive to use in the dark and under stress. Secure your firearm without sacrificing accessibility, when you need it the most.
Unintentional death and injuries from unauthorized access to firearms happen far too often and almost always preventable. The best step to avoiding these mishaps is storing your firearm in a high-quality dependable gun safe. We all want to keep our families safe as well as our valuables secure. For more safety information on best firearms safety practices check out our Gun Safety Guide.
Firearms are used to protect life and property but just as quick if mishandled it can take a life. As firearms owners, it is our responsibility to keep the firearms secure when it's not on our person. Some states are stringent on firearms locking devices so please check your state requirements.
Fast Access Operation
The StopBox comes with 5 actuators located on the corner of the case to allow fast easy indexing. The StopBox contains a feature that keeps the box locked unless you press the box down and is an added safety measure to prevent tampering.
The combination comes set as the pinky and index finger but can easily be changed with the detailed instruction manual provided. New code held for safety reasons!
StopBox Specifications
Black Polycarbonate-ABS construction.
Weight: 28 oz.
Exterior: 11.25″ x 7.9″ x 2″.
Interior: 8.75″ x 5.75″ x 1.5″.
Compatible with SnapSafe® Lock Box Cable
Fits most full-size handguns, including a weapon light
Made in the USA
The StopBox is proudly made in the USA and comes with a 30-day money-back guarantee. StopBox also offers a limited lifetime manufactures warranty. The StopBox can be purchased for approximately $84 on Amazon here: StopBox Instant Access Hand Retention Device