Stanley FatMax Tripod LED LightStand Review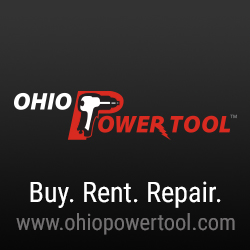 Stanley FatMax Tripod LED LightStand – Model TPL45S
There are going to be times you will find yourself on the jobsite in the dark. Whether is due to a power failure, working outdoors at night or simply in a crawl space with no illumination. Portable jobsite lights are becoming more and more popular on jobsites these days. Having the ability to light up your work space will allow to obviously see better but it also creates a much safer work space.
Gone are the days of holding the flashlight with one hand, or in your mouth (Guilty!) while trying to use your other hand to work. Portable job lights provide a safer work environment for us all freeing up the extra hand to focus on the task you are trying to complete.
We recently tool a close look at the Stanley FatMax Tripod LED LightStand. Let shed some light on our thoughts!
Stanley FaxMax TPL45S Specifications
2,400 Lumens
3 Rechargeable Cordless LED Work Lights
Each work light has runtime of up to 10 hours
Collapsible Tripod that extends up to 6′ high
360° Pivot to provide maximum coverage
High and Low settings for each light
Stanley FatMax TPL45S Ease of Use
The Stanley TPL45S is designed for easy set and break down. The center column telescopes and this tripod will reach up to 6' when fully extended. There are 4 adjustable levers that can be adjusted to secure this tripod in uneven terrain.
The Stanley FatMax Tripod LED Lights is AD/DC capable. Each of the three lights on the Stanley TPL45S has a built in battery rechargeable battery and to charge the lights there plug in the AC adapter.
One feature we likes was that each LED light head is detachable, allowing for illumination for smaller jobs in tight places. Stanley has also included a nylon shoulder strap for easy carrying to and from the job.
TPL45S Runtime
Each light is individually control, and has a two-mode switch from that goes from high to low. The lights have a run time of roughly 10 hours on low and about 2 hours on high. I did a time test on high and was only able to get 1 hour and 24 minutes. More testing to follow.
TPL45S Final Thoughts
As Rob likes to say, " I love Lumens!" The brighter the better. The Stanley TPL45S offers 2400 Lumens which is 400 more than the nearest competitor. Additionally is it cheaper than its competitor.
One thing I've noticed so far is the TPL45S is not a rugged as a tripod light should be. Tripods have a tendency to tip and I would like to see some rubber overmold on the lights themselves. Food for thought!
If you're looking for a solid, affordable and bright jobsite light, let me shed some light for you, look at the Stanley TPL45S, it shines!
How Much and Where to Purchase
The Stanley FatMax TPL45S Portable Tripod LED Light Stand can be purchase on Amazon for $240.00 by clicking the link here: Stanley FatMax Portable Tripod LED LightStand TPL45S