Gerber Gator Bolo Machete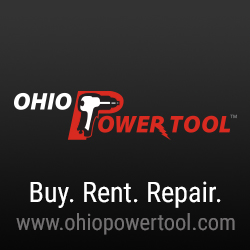 Gerber Gator Bolo Machete Review
Gerber has taken a traditional machete, used for generations to clear brush and vegetation and updated it to a modern machete with several features that will improve it's capability.  Gerber likes to say this machete is "one part hedge trimmer, one part axe, and 100% business.  With a powerful swing, stocky design and safety features, you will find yourself reaching for this machete more than you would think.
Gerber Gator Bolo Machete – First Impression
When the Gator Bolo Machete arrived I was surprised on it's weight. Weighing in at 1.3lbs without the sheath and 1.6lbs with the sheath, it was heavier than I anticipated. I will say that this machete is perfectly balanced and the blade was super sharp. The rugged sheath provides great protection and has options for your belt or carrying pack.
Gator Bolo Specifications
Item # 31-002076

Overall Length: 22.5"
Blade Length: 15.5"
Weight: 20.8 oz w/o  sheath
Weight: 25.6 oz w/ sheath
Blade Material: Corrosion-resistant steel
Gator® grip Handle
Gerber Gator Bolo Machete Performance
I took the Gerber Gator with me to a customer's house who need some tree pruning.  She has a rather large pine tree that provides great shade to her patio, but wanted the bottom branches taken down to better access the side of her house. I could have taken out a chainsaw or even a reciprocating saw, but I wanted to put in some manual labor and give the Gerber Gator Bolo a shot. It chopped like a hot knife thru butter!
Powerful
Due to it's large blade size and slightly heavier weight the Gerber Gator packs a mean punch even when you are not able to take a full swing. When I started pruning the branches there was several areas that were tough to get to. The Gator Bolo has great striking force, that several half swings was all it took for some of these branches that measured around 3-inches in diameter.
Gator Bolo Blade Material
The Gator Bolo machete blade is 15-1/2″ long and made of AISI 1050 steel. The acronym AISI stands for American Iron and Steel Institute and the 1050 is the rating of the steel.  1050 steel is plain carbon steel containing 0.50 wt% of carbon.
The Gator Bolo Handle
Gerber's Gator grip is textured and ergonomically designed to prevent slipping even in the toughest of elements. Another nice safety feature is the wrist lanyard which gives you and the people you are working with the peace of mind that it will not slip out of your hand mid swing and seriously hurt someone.
Rugged Sheath
The Gerber Gator comes with a tough nylon sheath that will prevent dings and damage to the machete when stored. The sheath has two options for carrying.
Belt loop – for carrying on your hip
D-Ring – For attaching to a pack-pack or ruck sack.
Overall Impression
If you find yourself clearing brush or cutting fire wood often, then the Gerber Gator Bolo Machete is the right tool for you. Gerber has done a great job combining power and balance while keeping user safety in mind.
How and Where to Purchase
The Gerber Gator Bolo Machete can be purchase online at Amazon.com for 43.00 by clicking this link: Gerber Gator Bolo Machete w/ Sheath