DEWALT Storage Solutions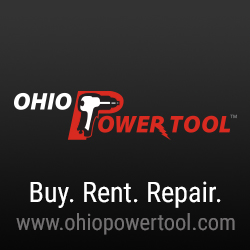 DEWALT Storage Solutions
Organization to me is just as important as good work. Being organized makes me more efficient, and that allows me to focus more on work. Spending time looking for tools isn't productive. It's 2023, and there are SO many storage solutions to help you stay organized. DEWALT is one of many companies in the industry that is creating solutions to help keep us organized.
DEWALT has many storage solutions to keep you organized.  One of the most sought ways of the organization is its Tough System. Additionally, they have a great lineup of workbenches, welded storage suites, and rolling tool chests. Our review will focus on the Tough System toolboxes and the DEWALT Storage Rack.
Organization Is a Must
As a remodeling contractor, staying organized keeps me efficient. I have a small single-car garage in which I store all my tools that aren't in my truck or already on the jobsite. Recently I became overwhelmed when I could not find a tool that I know I had. This caused me almost an hour of searching. I instantly knew that my weekend plans were going to change and organization was in store.
DEWALT Storage Rack |Model
DXST6000WB
I had the perfect spot in my garage where the DEWALT storage rack would fit. The only issue was this was where we previously stored holiday decor. Once I located a new home for that and a quick clean, we were ready to install the storage rack.
Storage Rack | Shelves
A sturdy steel frame with an industrial-grade powder finish is featured in the DEWALT 4-Shelf Industrial Storage Rack Workstation. There are two wire grid shelves and two laminate composite shelves in this workstation. Up to 1,500 lbs. of uniformly distributed tools and equipment can be supported on each shelf.
I wanted to space out the shelves so that I can have my dust extractors and fan stored underneath. Therefore, I moved the bottom shelf up instead of all the way down. By doing this, I was able to create a small shelf just below the pull-out drawer that is perfect for the DEWALT DWST08020 (2.0 Deep Organizer) and the DWST08040 (Fullsize Organizer)
DEWALT | Storage Drawer
The DEWALT Storage rack has a storage drawer beneath the shelf that can accommodate up to 120 lbs. of tools and opens smoothly on ball-bearing rails. This drawer runs the whole width of the storage rack. I do wish there was a locking mechanism on the drawer.
Storing items in here that I want to be protected is my thought process. Here I store several spare batteries and various electronics. I am trying my hardest to keep this from being a catch-all. It is so easy to just open the drawer and throw something in there to just simply get it out of sight.
The top shelf I set up to house some drop clothes and items alike. Items that are light and will not pose a threat or hazard if they fall.

DEWALT DWST08320 | 2 Drawer Unit
DEWALT 2 Drawer Unit is designed to maximize storage space.  These units are designed to provide customizable organization to fit jobsite needs. You can also customize your trays by inserting plywood dividers to best suit your needs. Tray-positioning latches allow your drawers in your toolbox to secure tightly and avoids them from sliding open inadvertently.
Small parts get lost the fastest. In these 2 drawer organizers, we store our router (and all the bits), all our sanding accessories, a variety of tape, wrenches, and much more.
DEWALT T-Stak Charger
A game-changer is the DEWALT T-Stak charger. charging of the 20v and 60v platforms in parallel. It's incredibly practical to be able to keep your batteries in the charger while it's charging. Additionally, there are 2 internal and external USB charging connectors. We appreciate the internal USB because we want to shield our gadgets from the dirt and other elements found on construction sites.
Additionally, the ability to charge as I go from job site to job site is really cool. Plugging in and charging while I am driving allow for more time on the task at hand and less time waiting for batteries to charge up

DEWALT DWST08165 | Tool Box
Another fantastic approach to staying organized is to make "Grab and Go" packs. The 110 lb load capacity of the DeWALT ToughSystem 2.0 toolbox is impressive. Smooth one-handed operation is made possible by the auto-connect side latches and the two-piece metal front latches.
The IP65 rating prevents water and dust from condensing on the surface. It's a convenient alternative to be able to stack a few and still use the briefcase handle.
Here is one of my drywall "grab and go" kits. The DWST08165 is 7″ high, 14.5/8″ wide, and 21-1/4 deep. This is a perfect size to house my drywall gun with collated attachment, the DEWALT drywall cutting tool, and several collated screws.
Get Yourself Organized and STAY THAT WAY
Staying organized will not only improve your efficiency but it will also increase your mental health! I have spent time and time again searching for things I know I have because I am not organized. My New Year's resolution was to get organized and STAY THAT WAY. The DEWALT storage solutions so far have kept me that way, and I don't intend on looking back.
DEWALT continuously develops quality products that will keep you organized!
Product Links
All the items seen here in this article can be purchased at Acme Tools
The DEWALT DXST6000WB – Rack System
DEWALT DWST08020 – Deep Organizer
The D WALT DWST08040 – Full Size Organizer
DEWALT DWST08320 – 2 Draw Unit
The DEWALT DWST08050 – T-Stak Charging Station
DEWALT DWST08165 – 22″ Tool Box