Rockwell VersaCut Circular Saw – Model RK3440K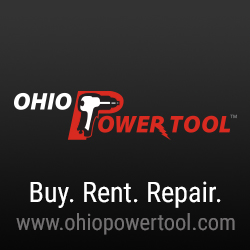 Rockwell VersaCut Circular Saw – Model RK3440K Review
The Rockwell VersaCut is a compact circular saw which allows you to a variety of materials such as cement board, wood, hardwood flooring, plastic, ceramic tiles, slate, aluminum and even sheet metal. The VersaCut is a lightweight, compact mini circular saw the provides a balanced design that is ideal for several cuts. The VersaCut compact size allows for one handed operation with ease.
Rockwell VersaCut Specifications
Pivoting metal guard for plunge cuts
Laser indicator helps align cut
Dust extraction adapter keeps cut line free of dust
No-Load Speed: 3,500 RPM
1-1/16″ Max Cutting Depth
Weight: 3.4lbs
Rockwell VersaCut Kit Components
RK3440K – VersaCut Saw & Carrying Case
RW9228 – 3-3/8″ Diamond-Grit Blade
RW9229 – 3-3/8″ 44T High Speed Steel Blade
RW9231 – 3-3/8″ 24T Carbide-Tipped Blade
No Mare Base Plate
Parallel Edge Guide
Vacuum Adapter
Rockwell RK3440K is Powerful and Compact
The Rockwell VersaCut has the power of a large circular with a small compact footprint. This saw is well balanced, compact and super light weight. At 3.4lbs the saw will not tire you out after a days work. Fatigue leads to bad decisions and bad decisions with circular saws leads to injuries.
The compact footprint also allows the user to make powerful cuts with great accuracy in tight areas that your traditional 7-1/4″ saw can not.  Cabinet makers who work in tight spaces can appreciate this feature.
Rockwell VersaCut Laser Guide Technology
Another nice feature that the Rockwell VersaCut offers is a laser guide. Precision cutting is key when dealing with remodeling and fine finish work. Operated on 2 AAA batteries (included) the laser is bright and ensures accurate and perfect cuts every time saving time and money
Rockwell RK3440K in Action
During a recent bathroom renovation we put the Rockwell RK3440K against a real tough material to cut, cement board.  Using the diamond grit blade the RK3440K cut through the cement board with ease. The lightweight design allowed one handed operation, while allowing the other hand to operate the shop-vac. The RK3440K comes equipped with a dust collection system but the vacuum adapter was too small for my shop vac. I did not have a suitable adapter.
Cutting Applications
The Rockwell Versacut comes with three types of blades that allow you to cut just about any material you need. By using the 24T Carbide Tipped blade, 44T High Speed Steel Blade or the Diamond Grit blade, the user can cut plywood to sheet metal, plastic to pipes, hardwood flooring and tile.
Overall Thoughts
If your constantly lugging around your large heavy circular saws for small jobs and looking from a small compact saw to cut through a variety of thin material, then look this is the saw for you. Having the ability to cut several types of materials with just one small lightweight saw is time saver. At under 100$ this saw is affordable and will surely be worth the investment.
How Much and Where to Purchase
The Rockwell RK3440K can be purchased online at Amazon.com for $99.99 here: Rockwell RK3440K VersaCut Circular Saw Kit