Rockwell Jawhorse Portable Workstation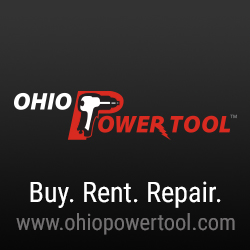 Rockwell Jawhorse Portable Workstation Model RK9003 Review
Have you ever needed that extra set of hands on the job-site or in your shop? Well look no further! The Rockwell RK9003 Jawhorse offers you just that. Working by yourself we sometimes risk do things unsafe in order to achieve our goal but with the Rockwell RK9003 we can eliminate bad habits and be a lot safer in the process.
The Rockwell Jawhorse is an innovative clamping sawhorse meant to replace several tools in your workshop. The clamping jaw of the Jawhorse allows you to support your work while also clamping it without the need for individual clamps.  The clamping jaw is activated by a foot pedal so you can place an object on the Jawhorse and clamp it securely without having to let go. Once clamped in and with our foot still on the pedal, you lock the vise in place, securing your object. To release, you flip the locking mechanism up, press the foot pedal and release your object. Simple concept!

Rockwell RK9003 Specifications:
Clamping Force over 1-Ton
All Steel Construction
Foot Pedal Lever creates a hands-free clamping force
Fold design for space-saving storage
Integrated rollers for easy transport
Rockwell RK9003 In Action:
Recently during a closet door installation, I used the Jawhorse like most of us have seen it in the ads. I needed to secure the door while I was routering out the hinges as well as boring the holes for the door knobs and latch mechanisms. With amazing clamping strength and such ease of use, I was able to work fast and efficient, while maintaining a safe work environment.
Overall Impression:
Making the work place safe is really important and sometimes you have to think outside the box when working solo to achieve certain tasks. Having the Rockwell Jawhorse with me on jobs really does give me that extra set of hands I sometimes desperately need. The price for the Jawhorse is substantially cheaper than what your emergency room visit will cost! Work smarter not harder!
How To and Where to Purchase:
The Rockwell Rk9003 can be purchased online at Amazon.com for $102.00 or by clicking the link here: Rockwell RK9003 JawHorse Portable WorkStation