RIDGID Gen5X 5pc Combo Kit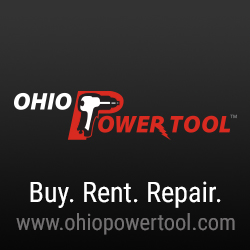 RIDGID Announces Gen5X 5pc Combo Kit
RIDGID has announced the next generation in power tools, the RIDGID Gen5X 5pc Combo Kit.  The secret with the new Gen5X's is it's magnet motor, which has been designed to provide the more power, run-time, and performance.
The tools are powered by the HYPER 4.0 Lithium Ion battery that now have 4x run time compared to the standard Lithium-Ion battery.  There are also several great features such as:
50% longer lifetime
Triple Protection Electronics
Extreme weather performance
Fuel gauge
The RIDGID Gen5x Combo Kit consists of five tools:
Hammer Drill
Impact Driver
Circular Saw
Reciprocating Saw
LED Flashlight
[2] 18-volt HYPER Lithium Batteries
The Combo kit is the only 5 tool kit that is currently offered at the Home Depot.  Not only are you buying a one of a kind tool kit with amazing technology and features, you are also getting the industry's best warranty, the RIDGID Lifetime Service Agreement. FREE Batteries, FREE Parts, FREE Service FOR LIFE!  These tools will be available in March of 2015.
RIDGID Gen5X Motor Technology Breakdown for Kit Components:
1.  Hammer DrillModel R8611503  
The Gen5x Motor Technology produces 780 in.-lbs of torque for demanding drilling and driving applications. The unobstructed Chuck Light shines directly out of the chuck virtually eliminating the shadows around the bit.
2.  Impact Driver – Model R86035
The Gen5X Motor Technology provides driving force for various fasteners easily with an open frame motor that produces 2,000 in.-lbs of high end torque.  With 3 speed settings, this technology provides adjustable power and speed for the most demanding jobs as well as precision work.
3.  Circular Saw – Model R8652
The Gen5x Motor Technology powers through the cut every time with the best-in-class open frame motor for corded like performance. The 7-1/4" blade size gives you maximum cutting depth.
4.  Reciprocating Saw – Model R 8642
The Gen5x Motor Technology delivers optimal cutting speed with 1-1/8" stoke length at 3,000 strokes per minute. The ON/OFF Orbital Action allows for orbital cutting for wood demolition and non-orbital for metal cutting applications.
5.  LED Flashlight – Model R8693  
The lifetime LED bulb means there is no need to change the bulb for the life of the flashlight and with the 4.0 Ah HYPER Lithium-Ion battery you have over 40 hours of extended run-time!
6.  (2) HYPER Lithium Batteries – Model R840087
Some of the features of these 4.0 Ah batteries are; up to 50% more work output, up to 50% longer life span, will operate down to -4°F and up to 120°F
Also included in the kit are the following items: RIDGID R840095 Charger, Auxiliary Handle, (2) bits, Circular Saw blade, blade wrench, reciprocating saw blade, (3) belt hooks, nylon bag and operator's manual
Suggested Retail: $487.00
The Ridgid Gen 5x kit can be purchased here: RIDGID-COMPANY-R9652-Combo-Piece
The crew here at Concord Carpenter and Tool Box Buzz cannot wait to put these tools through our normal day to day tasks. We are confident that these tools will match up to any of their competitors and even more confident that they will tackle any job we throw at them. Keep your eyes out on our webpages and our social media feeds for our in depth tool review.