DEWALT DW325PT Framing Nailer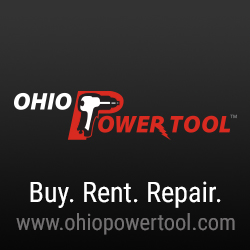 DEWALT DW325PT 30° Paper Tape Framing Nailer Review
At the DEWALT Experience 2015 in Charlotte NC we were introduced to the new DEWALT DW325PT Framing Nailer and the complete DEWALT pneumatic line. DEWALT unveiled a total of 11 new pneumatic tools from finish nailers, staplers to compact lightweight framing nailers. We got to test out these tools on various job applications in the manufacturing facility and now we have tested them out on the jobsite.
First Impression
While at the DEWALT media event in Charlotte NC we got our first look at the DW325PT. It is one of their new "Construction Grade" nailers and we instantly fell in love with it's light weight and compact design. Weighing at 7.8 lbs  and measuring at just under 13″ it is lightweight, but packs a powerful punch.
Standout Features
Compact and Lightweight
Powerful enough for engineered lumber
Easy to use depth of drive adjustment
Easy changeable trigger from sequential and contact mode
Adjustable rafter hook
Improved Air Filter
DW325PT Compact Design
The DW325PT is designed for those compact tight spaces that your typical framing nailer cannot get to. Measuring in at just under 13″ from the tip of the gun to the back, the DW325PT allows you to get in between joists that are 16" on center.
Nail Capacity
The DEWALT DW325PT Framing Nailer is designed to handle  30° paper tape collated framing nails.  The diameters can range from .113 to .131 and nail lengths between 2″ and 3-1/4″.
The DW325PT easily drives a 3 1/4 inch nail into engineered lumber which makes this a go-to nailer on the jobsite.
Trigger Modes
The DW325PT comes with both sequential mode as well as the contact mode or "bump fire." This is pretty much standard now a days on framing nailers, but DEWALT incorporated a really nice selectable trigger switch to allow you to quickly and easily change between the two.
Rafter Hook
Another standard on most nailers is the rafter hook. Having a hook to secure your nailer while working up on a ladder is a really nice feature. This rafter hook is adjustable from left to right.
Air Filter
Dewalt has redesigned an internal air filter in their new line of pneumatics. The internal air filter will help prevent debris from the jobsite getting into the engine. Keeping foreign items out of the engine will decrease the chances of clogging up the air flow and will improve the tool's life expectancy.
How and Where to Purchase
The DEWALT DW325PT can be purchased on Amazon.com for $260 by clicking the purchase link here: DEWALT DW325PT Framing Nailer