TROY-BILT FLEX Power Base w/ Wide-Area Mower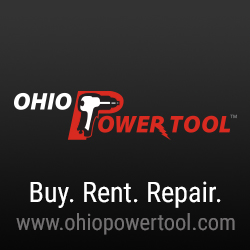 Troy-Bilt FLEX Power-Base w/ Wide-Area Mover Review
Here in New England keeping a lush green lawn is an incredibly tough task. With ever changing temperatures, one day its 90° and the next it can be in the mid 60's or rain. Lawns will grow fast one week and not at all, the next.  The secret to a health green lawn is the right amount of water, and proper cutting.
Troy-Bilt was founded in 1937 and stole the spotlight with their rototiller design and have continued on the path of great American-made products. With manufacturing facilities in Mississippi, Tennessee, Kentucky and their Headquarters in Valley City Ohio, Troy-Bilt recently set the bar at its highest with their introduction of the FLEX Power-Base and Attachments.
 Troy-Bilt FLEX Power-Base
Who doesn't want one motor to run all of their outdoor lawn equipment? The Troy-Bilt FLEX Power-Base is a self-propelled engine that features a Latch-N-Lock system where the attachments simply snap into place when lined up correctly.
Power-Base Features
208 CC Self-Propelled Engine
Adjustable Handles for easy storage
Full Size Pneumatic Turf Tires
.6 Gallon Gas Tank
4-Cycle All Season Engine
Easy Attachment
There is nothing complicated about attaching the attachments to the power base. There is a kickstand at the base of the Power Base. When you engage the kickstand the attachment detaches. With the kickstand down you can now put the Power Base down without it falling backwards. When you are ready to hook up to the next attachment, return the kickstand and wheel the base over the next attachment. At a slight cant forward wheel the base into place. When you line up the attachment, push down on the handles and wait for the click. You are ready to go!
FLEX Wide-Area Mower Attachment
Wide-Area Mower Features
28″ Cutting Deck
Twin Blade
Weight: 141lbs
2 Year Limited Warranty
3-in-1 Capability : Mulch, Side Discharge, or Bag (Mulch Kit and Side Bag sold separately)
The Wide-Area Mower  has a cut width of 28″. There are three capabilities of cutting. Side Discharge, Mulching or Bagging the clippings (however the mulch kit and bag are sold separately). The mower deck has four height settings which adjust from in inch increments from 1″- 4″ high.  The front casters can be adjusted individually with a plastic wing nut and metal pin.
Troy-Bilt Cuts Perfect
I have been using the Troy-Bilt Flex with the Wide Area Mower for a few months now. The self-propelled Flex system means no more pushing the mower up the hill in my back yard. This mower hands down cuts like a commercial grade mower and has some real power.  When cutting horizontal on hills this mower is tough to keep straight. It does take some handling to keep it in line.
Areas of Improvement
Troy-Bilt has no doubt created an awesome innovated product with the FLEX system.  One thing I would like to see is an upgrade on the engaging mechanism. The handle used to engage the mower has a push button at the lower base that requires 2 hands to engage it and is tiresome when holding it for long periods of time.
Other Attachments
There are three additional attachments in the TROY-BILT Flex System.
Flex Snow Thrower
Flex Leaf Blower
Flex Pressure Washer
Flex Snow Thrower
Troy-Bilt also send me their Flex Snow Thrower to review. Once the first snow flakes hit the New England area I will be review it. Keep your eye out this winter here on Concord Carpenter for that one. I never thought I would be wishing for snow but I secretly am!
FLEX System Saves Space
Not only does the FLEX system minimize your engine maintenance, it also cuts down on storage space. With one base and two attachments I was able to organize my shed to quickly get out the attachment that I need. Cutting down on moving this machine to get that machine is greatly improved with the FLEX system.
Overall Impression
If you are like me and had multiple lawn equipment jammed into a small shed and spent a lot of time moving one thing to get to the next the FLEX system is perfect for you. Having only one motor to service and fuel up is also a great cost saver. The mower deck is easily used and turns with ease. This mower is priced just under that of a commercial grade mower but you are getting all the benefits they come with.
How Much and Where to Purchase
The FLEX System is sold exclusively at the Lowes Home Improvement Stores. Here is a breakdown of prices for the Power Base and various attachments.
Troy-Bilt Power Base Engine – $399.00
Troy-Bilt 38″ Lawn Mower Attachment – $499.00
Troy-Bilt 26″ Snow Blower Attachment – $398.00
Troy-Bilt 1000 CFM Leaf Blower Attachment – $279.00
Troy-Bilt 3000 PSI Pressure Washer Attachment – $279.00
Disclaimer
This review contains my opinion of a product. I take pride in providing my readers with honest and objective information as well as a practical approach to using a product. I did not accept a  payment in exchange for a positive review. Troy-Bilt provided the product free of charge in return for my honest opinion.